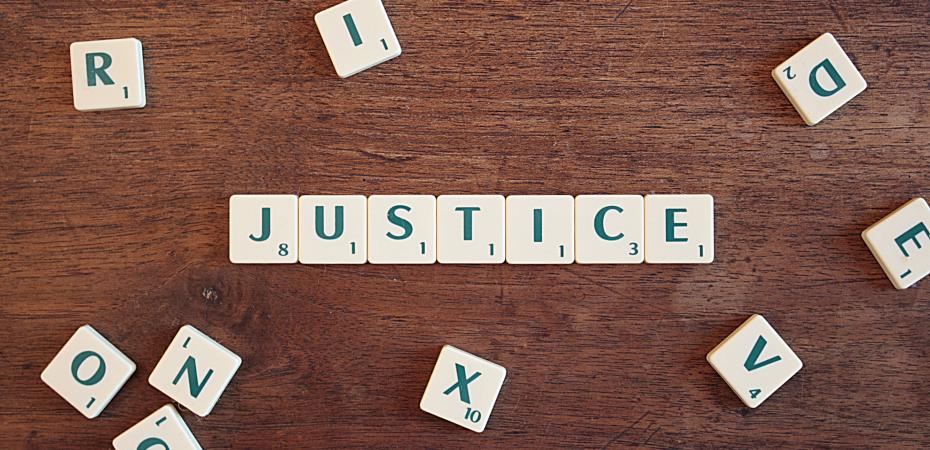 How do you spell JUSTICE? Join the Conversation!
North Star Experience and Contest for CWRU Students
The Conversations on JUSTICE with Inamori Ethics Prize Winners and Colleagues event series was selected as a CWRU North Star experience by the Office of the Provost.
The Inamori Center invites CWRU students (undergraduate, graduate, and professional students) who attended one of these two events (or watched the video recording) to join the conversation by submitting a response in the form of a:
written short essay, poem, song, or narrative;
spoken poem, speech, or interpretive reading or performed song (audio or video); or
visual composition of choice, such as photography, video compilation, or other artistic or technical creation that can be submitted through the google submission form.

All submissions will be recognized with a certificate from the Inamori Center and the Office of the Provost for participation in the North Star Experience and contribution to the Conversation on JUSTICE.

Students may also elect to have their submission considered for the following prizes:
Up to three $500 awards for superlative submissions
Up to three technology prizes for superlative submissions.
Entries must be submitted no later than 11:59pm on Tuesday, May 5th. Winners will be notified no later May 19th 
Conversations on JUSTICE - October 23, 2020
On Friday, October 23, 2020 from 12:45-2:15pm EST we were honored to host a general exploration of JUSTICE, as well as human and civil rights with Inamori Ethics Prize winners Silvia Fernández de Gurmendi (2020), LeVar Burton (2019), Farouk El-Baz (2018), and Marian Wright Edelman (2017). Learn more and watch the event here.
 Conversations on Climate JUSTICE - February 26, 2021
On Friday, February 26, 2021 Inamori Center Director Shannon E. French moderated a discussion with:
Learn more and watch the event here.