2021 Cleveland Humanities Festival: IDENTITY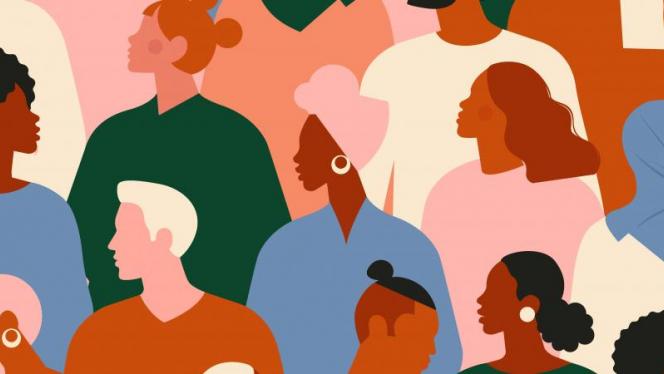 Campus Conversation on JUSTICE: Chasing Something Beautiful: What A Smart City Promises, What a City Can Do
M.R. Sauter, assistant professor at the University of Maryland College of Information Studies, participated in a live-streamed discussion on smart cities on April 9, 2021 12:45-2:00pm EST in collaboration with the Inamori Center and the Baker-Nord Center for the Humanities' 2021 Cleveland Humanities Festival.
Sidewalk Toronto grabbed international headlines with proposals to install the first "neighborhood built from the internet up" on Toronto's long neglected waterfront. But three months into the global pandemic the Alphabet subsidiary abruptly pulled out, citing "unprecedented economic uncertainty." Since October 2017, Sidewalk Labs had been engaged in an on-going sales effort, promoting the project as a boon for the future of Canada and Toronto. This pitch occurred at the same time as strong government pushes to pivot the Canadian and Torontonian economies away from resource extraction and branch plants to a self-sustaining high tech-focused "innovation economy."
This talk examines the cultural, economic, and sociotechnical implications of the project Sidewalk proposed and the local and global reactions it received, and argues that the Sidewalk sales pitch exploited Canadian economic anxieties and echoes previous waves of corporate-colonial expansion in Canadian history, while replicating the dependent branch plant economic models that the innovation economy model was thought to depart from, with implications for the stability and security of residents and the civil sphere of Toronto. 
M.R. Sauter is an Assistant Professor at the University of Maryland College of Information Studies. They are the author of The Coming Swarm: DDoS Actions, Hacktivism, and Civil Disobedience on the Internet. They received their PhD in Communication Studies from McGill University in 2020, and they hold a masters degree in Comparative Media Studies from MIT. They have held research fellowships at the Berkman-Klein Center for Internet and Society, and New America. Their work has been published in The Atlantic, the Journal of Communication, the Case Western Reserve Law Review, Real Life Mag, e-flux, New Media and Society, Ethnography Matters, HiLow Brow, io9, Vice, the National Post, the Globe and Mail, the Los Angeles Times, the American Behavioral Scientist, and the MIT Technology Review, and in collected volumes published by MIT Press and Peter Lang. They have frequently appeared as an expert on technology, culture, and politics on the CBC, NPR, TVO, the BBC, PRI, American Public Media, the Boston Globe, and other international outlets. Their research has been featured by Popular Mechanics, BoingBoing, Slate, Der Spiegel, and the Christian Science Monitor. Their current research focuses on the history of finance in high technology, innovation economy public-private partnerships, and the ways in which corporate policies impact the security and rights of individuals. They can be found online at oddletters.com and on twitter @oddletters