Connect with Us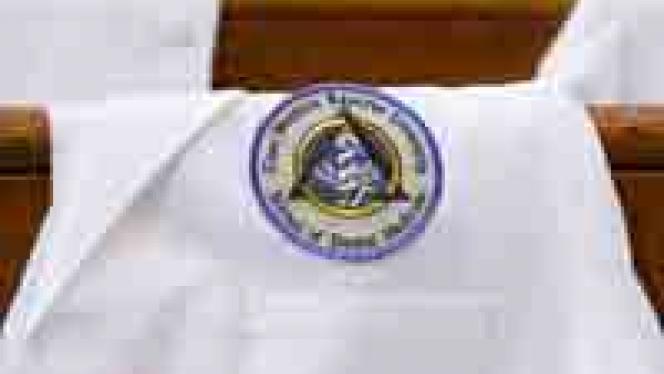 General phone: 216.368.2460
Office hours: 8:30 a.m. to 5:00 p.m. Eastern Time
Email: dentadmit@case.edu
Timeline and Checklist for Competitive Applicants
This checklist should only be used as a guide to advise you in this process and is a modification of the timeline found at the ADEA GoDental website. Specific items on this checklist may be changed due to institutional policies and processes with the institutions you work with. Completion of and adherence to this checklist should not be construed as a guarantee of admission.
Course Requirements:
6 Semester Hours of General Chemistry
6 Semester Hours of Organic Chemistry
6 Semester Hours of Biology
6 Semester Hours of Physics
6 Semester Hours of English/Humanities
Coursework Requirements and Recommendations:
We strive to have a student body that reflects the intellectual diversity needed to deliver excellent health care. While there are no preferences for specific majors, we expect all applicants to have demonstrated excellence in their scientific foundation that will allow them to succeed in our unique curriculum.
All applicants must complete a minimum of 90 semester hours (or equivalent) of collegiate course work at an accredited institution of higher learning in the United States (This number excludes physical education or military training coursework). All requirements must be completed before enrollment as a condition of acceptance. All applicants are strongly encouraged to earn a bachelor's degree before matriculation, and a vast majority of our matriculants have earned bachelor's degrees before matriculation (the remainder are participants in our early admissions programs).
Applicants can apply up to 60 semester hours of institutional credit for AP coursework or community college coursework in fulfilling prerequisite and elective coursework, but upper-level coursework at a four-year institution that builds upon these course credits is strongly recommended.
Science prerequisites (must include laboratory instruction):
6 semester hours of general chemistry
6 semester hours of organic chemistry
6 semester hours of biology
6 semester hours of physics
6 semester hours of English or similar reading/writing-intensive coursework in the humanities.
Strongly recommended pre-dental science coursework (concurrent laboratory not required) includes statistics, biochemistry, microbiology, genetics, anatomy, physiology, advanced cell biology, histology, and neuroscience. Engineering coursework may also be considered.
Recommended social science coursework includes introductory coursework in ethics, business, psychology, sociology, epidemiology, and cultural anthropology.
Recommended humanities coursework includes art, music, dance, and media studies.
Evidence of outstanding scholarship, creativity, or innovation is encouraged.
Mastery of critical foreign languages (including American Sign Language) is strongly encouraged.
Often, successful applicants graduate with their bachelor's degrees to present a more complete record of academic performance and a more desirable application profile.
Additional steps in the application process:
Take the Dental Admissions Test
Competitive applicants take the DAT after completing their biology and chemistry prerequisite coursework, usually during the summer of their sophomore (second undergraduate) year or the spring of their junior year (third undergraduate) in college before submitting their AADSAS application. The DAT is offered as a computer-administrated examination at Prometric Testing Centers throughout the United States. Because students are limited to three lifetime attempts to take the DAT with a 90-day waiting period between attempts, it is extremely important that applicants prepare as seriously as possible. Registration for the DAT is coordinated by the American Dental Association.
Apply through AADSAS
Applicants to the CWRU School of Dental Medicine are required to submit a complete AADSAS application as soon as possible following the opening date (on or soon after June 1) to ensure full consideration by the Admissions Committee. To complete this process, an additional supplemental fee is required without the completion of an additional supplemental application. While the deadline for applying is January 1, the Admissions Committee begins scheduling interviews in August for entrance the following August.
Official Transcripts
Applicants should ensure that all official transcripts for undergraduate and post-baccalaureate coursework are sent directly to AADSAS as early as possible to complete the verification process. AADSAS will subsequently digest the transcripts and forward the copies to the Office of Admissions and other schools indicated by the applicant. AADSAS allows for an academic update and re-calculation of GPA beginning in November so that applicants can include grades from fall coursework. Final copies of all of these transcripts are requested after acceptance to verify academic performance.
International applicants should ensure that certified evaluated transcripts are submitted to AADSAS. It is strongly preferred that all pre-health prerequisites be taken at accredited US/Canadian institutions.
Letters of Evaluation
Applicants should work with their evaluators to ensure timely delivery of their institutional evaluation letters through AADSAS. AADSAS will subsequently deliver copies of those letters directly to CWRU SODM and other schools designated by the applicant. All letters must be received in order for an applicant's file to be considered.
The Admissions Committee highly values and strongly prefers institutional evaluations that comprehensively document the holistic development of an applicant's pre-professional attributes and values within the context of the applicant's personal life journey. Such evaluations describe in specific detail the applicant's many opportunities, contributions, and successes applying classroom knowledge in team-oriented, problem-based, and creative environments whose outcomes successfully address and improve diverse communities served. Pre-health advisor committees are encouraged to inform the Office of Admissions about their schedule to deliver institutional letters so we may appropriately anticipate a timely review of their most competitive applicants.
If such an evaluation letter is not available, an institutional composite letter or packet of assembled letters -- whether collected through a dossier service or individually solicited -- should include two letters of evaluation from science faculty who not only have taught the applicant in a lecture or laboratory environment (including a supervisory role in independent research) but also know the applicant as much more than a face in the classroom or a pair of hands in the laboratory. Additional solicited letters may also include non-science faculty, work supervisors, or clinical mentors who have a valuable professional perspective in your values and potential advocate for our patient community. To determine an applicant's fit with our learning community, perspectives from facilitators of environments which engage small groups in discussions, advocacy, or creativity are of particular interest to the Admissions Committee.
Application Fee
The CWRU School of Dental Medicine does not ask applicants to complete a secondary application after the AADSAS application has been submitted. Instead, applicants should send their supplemental application fee directly to CWRU School of Dental Medicine. Electronic transfer of funds through credit or debit card accounts is available here.
If an applicant has a fee reduction waiver letter from AADSAS, a copy of this letter should be submitted so that the supplemental application fee can be waived. Applicants who apply for a fee waiver should refrain from submitting their application until a fee waiver decision has been confirmed.
No checks or money orders.
Altus Suite - admissions assessments of non-cognitive skills
All applicants applying to the School of Dental Medicine at Case Western Reserve University are required to complete an online suite of assessments (Altus Suite), to assist with our selection process for the 2021-2022 Application Cycle.
Altus Suite consists of a two part online assessment of non-cognitive skills, interpersonal characteristics, and personal values and priorities that we believe are important for successful students and graduates of our program. Altus Suite will complement the other tools that we use for applicant screening. In implementing Altus Suite, we are trying to further enhance fairness and objectivity in our selection process.
Altus Suite consists of:
Casper: a 60-90 minute online situational judgment test (SJT)
Snapshot: a 10-minute one-way interview with standardized questions
You will register for Altus Suite for the US Professional Health Sciences test (CSP-10101).
Access www.TakeAltus.com to create an account and for more information on important dates and requirements, and the Altus Suite assessments.
Personal Interview
A personal interview with faculty or staff at CWRU School of Dental Medicine is required for an applicant's file to be considered for an offer of admission. Invitations to interview are issued on a rolling "first-completed first-considered" process based solely on the information submitted in the AADSAS application including the collected letters of recommendation. Consequently it is highly recommended that serious applicants submit their AADSAS applications as early as possible in an application cycle.
It is professional courtesy to notify the Office of Admissions if an interview needs to be rescheduled or cancelled.
Offers of Admission
The CWRU School of Dental Medicine strives to send out the first offers of admission on approximately December 1, with rolling admission after that date. It is our intention that seats are still available until all interviews are conducted, but it may not always be possible to do so. Consequently, there may be many very well-qualified applicants that we wish to have in our class but we are not yet ready to release those offers. As a result, those applicants' files will continue to be considered "under review".
Securing a seat in the class requires receipt of a non-refundable $1,000 US deposit that is applied to the first year of dental school tuition. The deposit should be payable to CWRU School of Dental Medicine in the form of a certified check or money order. The offer of admission is valid for a limited time, after which the offer of admission is withdrawn. Requests to defer entry may only be considered after the receipt of the deposit. In addition, a form for new students needs to be returned to begin the process of determining eligibility for financial aid.
Alternate List
Because of the rolling admissions process, not all individuals whose files are considered satisfactory by the Admissions Committee may be given a spot in our entering class. Many highly desirable applicants in our queue for an offer of admission are thus given an opportunity to be considered while on the Alternate List. The number of individuals on the Alternate List varies with each application cycle, and the number of individuals who matriculate from the Alternate List cannot be reliably predicted.
Hold List
In the event that all of our applicants from the Alternate List receive an offer for admission and provide their deposit, individuals that have been placed into the Hold List may also be considered for admission. That said, it is rare for applicant's on the Hold List to be granted an offer of admission.