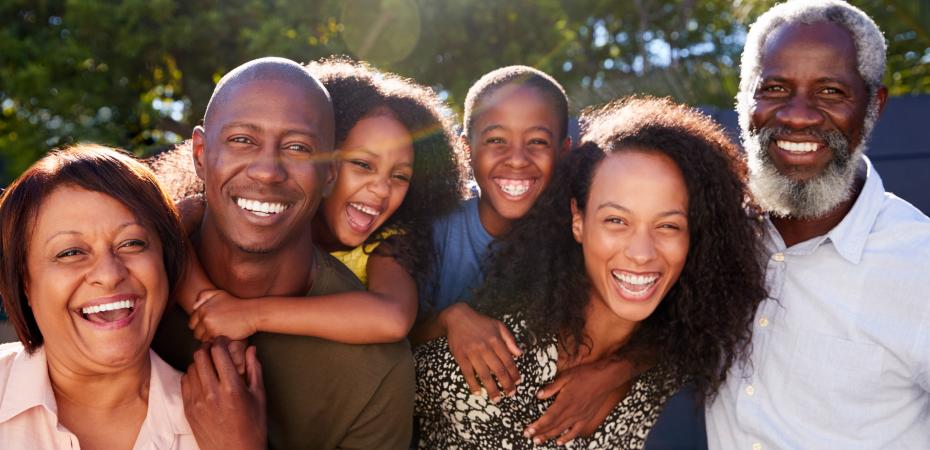 The Case Comprehensive Cancer Center and our Northeast Ohio community partners are joining National Black Family Cancer Awareness Week, June 17 through June 23, 2021. Led by the US Food and Drug Administration, Oncology Center of Excellence, Project Community, this community-based initiative aims to raise cancer awareness and encourage people to know their family cancer history. Join the national conversation with #BlackFamCan and engage with our partners using #BlackFamCanNEO.
What can I do to reduce my cancer risk? 
Discuss your family cancer history
Exercise
Eat healthy
Avoid tobacco and lower alcohol intake
Participate in cancer screenings
Want to know more? Attend a FREE event
Please join us for the following events, which are FREE and open to the public. 
Conversations on Cancer: Public Panel Discussion
June 17, 2021 | 2-3:30 pm via Zoom
This public panel discussion will launch National Black Family Cancer Awareness Week.  Learn from thought leaders in cancer research, patient advocacy, and health equity. 
Clinical Trials in the African American Community
June 29, 2021 | 7-8:30 pm via Zoom
Join the Case Comprehensive Cancer Center and its community partners for an important conversation on clinical trials and the African American community. Learn what clinical trials are and how to participate. Dispel the myths around clinical trials and discuss the history of how African Americans have been treated in the past in the name of research.
Learn more and register for the conversation
Enrolling Minorities in Cancer Clinical Trials 
August 11, 2021 | 6:30-8 via Zoom  
Registration information coming soon