Our curriculum is designed to give you real-world experience matched with your in-class education. Practical training is the key component that makes you job-ready after graduation, so we start early in your first year.
In our clinics and labs, work on cases with real clients and attorneys under the close supervision of our faculty. As you progress further in your education, the opportunities for you continue to grow, culminating with a capstone in your third year, where you will work in a full-time, semester-long externship either locally, nationally or abroad.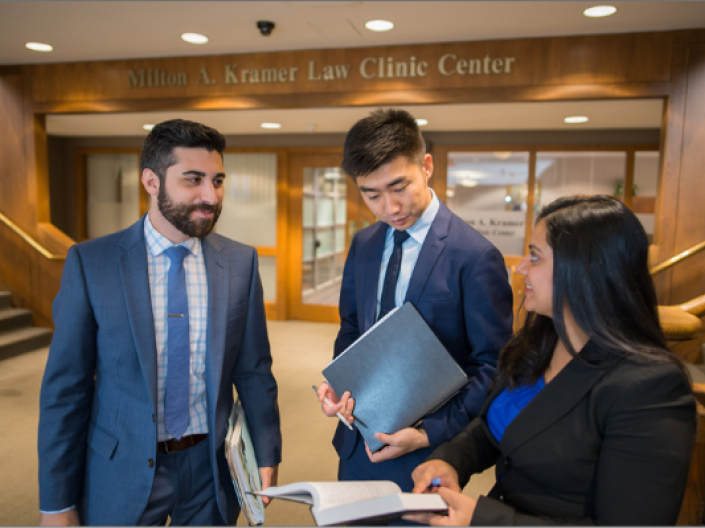 Milton A. Kramer Law Clinic
Our school features nine unique law clinics, giving you hands-on training in your field of study with full-time faculty support to guide you as you take on cases.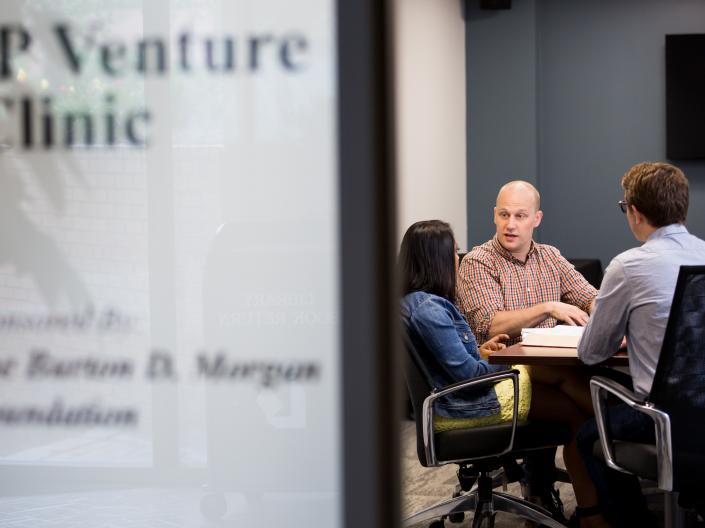 Intellectual Property Venture Clinic
Join our IP Venture Clinic and immerse yourself in one of the nation's most vibrant entrepreneurial cultures, where you will work with promising inventors to prosecute patents and launch startup businesses.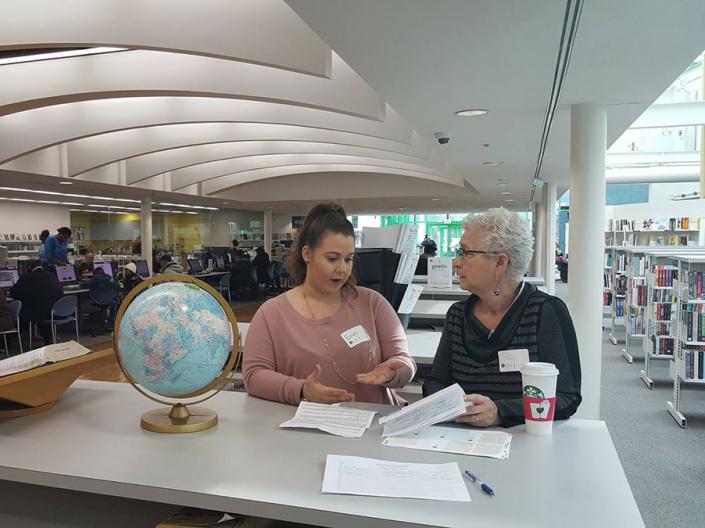 Labs
Under the supervision of our faculty, you will gain valuable experience preparing legal briefs and memoranda for judges, lawyers and advocacy groups for ongoing court cases.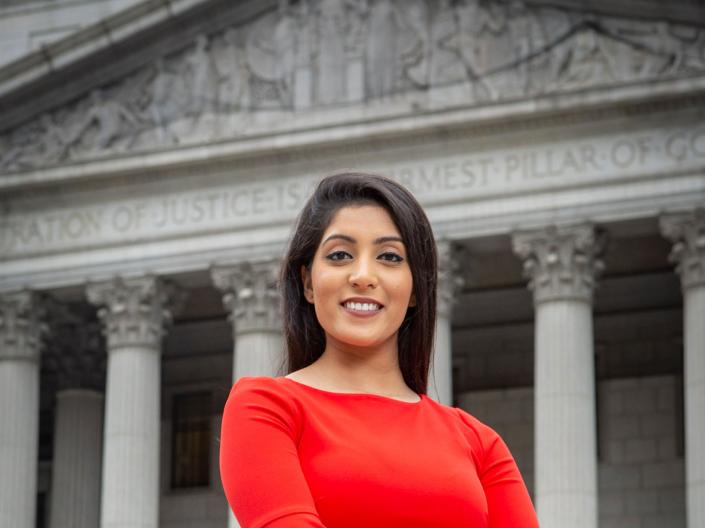 Externships
With externship options around the world, we help you get experience in the areas of law that interest you through our extensive network of judges, agencies, and offices in the public, private, and non-profit sectors.
I'm graduating with so much real-world practice, thanks to the incredible professors I've had. I feel like I'm ready to take the lead in any setting I work in and I'd never have had this confidence otherwise.
Krithika Rajkumar
'18