National and global changes in the past decade have redefined the legal profession, opening up new areas of practice and a vast spectrum of opportunities for the well-trained legal mind.
Case Western Reserve's innovative JD curriculum responds to this ever-evolving legal world and equips our students to do the same. Our emphasis on experiential learning throughout all three years of law school produces graduates who are well-prepared to adapt to the rapidly changing legal profession.
Join our vibrant community and take your place in shaping the future of this dynamic profession.
Experiential Education
CWRU's top-rated experiential education program pairs in-class education and real-world experience. Students are given practical experience in their first year, and we keep training students to be a lawyer throughout their time at Case Western Reserve, to ensure students are practice-ready by graduation. 
As a 1L:
In your 2L and 3L years: 
Students will take our advanced LLEAP course in either litigation or transactional skills, where they will research, write, advise clients, negotiate and advocate exactly as a junior business or litigation attorney would. 
Students can take an externship during a semester, in the summer, or for a full year. Our externships include work for judges, agencies and offices in the public, private, and non-profit sector in the U.S. and around the world.
Students can compete in one of our mock trial or moot court teams.
Students can take a lab or practicum where they will work on discrete legal issues presented to faculty by courts and practitioners who seek assistance on current cases. 
Students complete their semester-long capstone working on real legal matters with real clients, either in one of our nine in-house clinics or at a capstone externship site locally, nationally, or abroad.

---

 
---
Get Your Degree On Your Schedule
You don't have to quit your job or move across the country to pursue a JD degree from CWRU School of Law - we offer a fully online JD curriculum with no in-person residency or visitation requirements. This innovative approach to legal education responds to the ever-changing legal landscape. Online JD students are instructed by the same highly-ranked faculty as in-person students, with courses designed and taught by some of the leading law faculty in the U.S. What's more, you can enjoy all the benefits of our worldwide alumni network, emphasis on experiential education and career support opportunities. 
Spend a Semester Studying Abroad
Immerse yourself in a new culture while earning your JD degree with our extensive network of 20 partner schools around the world. Learn the legal system of a country that may be relevant to your future career, with options in Africa, Asia, Europe, North and South America.
---
What Our Students Say
"The personalized instruction I received allowed me to develop the research, writing and analytical skills that I use daily. I graduated with a diverse and well-rounded resume, a wide array of legal skills, and a rich network of fellow legal practitioners — all of which served me well in my career."
Heather Doherty '11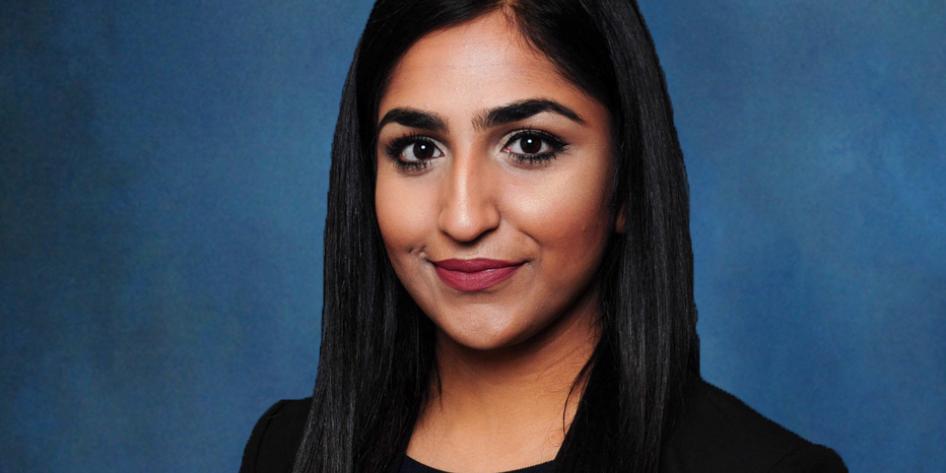 "The Civil Rights, Human Rights and Immigration Clinic was one of the most rewarding experiences I had during law school. It was a year-long journey and excellent experience right before graduating and entering the legal world. We were able to work on cases from start to finish while still having the valuable guidance of our supervising attorneys."
Rohmah Javed '17