New $1 to $1 Match this Year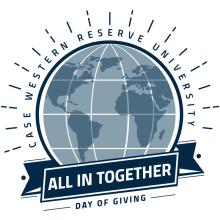 Big news! For the first time ever, the Jack, Joseph and Morton Mandel School of Applied Social Sciences is making a dollar-for-dollar match for every gift made to the school for Day of Giving, essentially doubling the value of every gift! Donations will go toward scholarships for students enrolling in Fall 2022.
The Mandel School's goal is to raise at least $15,000 for Day of Giving. If we hit the goal, $30,000 will be raised with the match—almost one full year of tuition for a student! Learn how you can encourage others to support Day of Giving in various ways.
Donations need to be received on Tuesday, April 5, to count toward Day of Giving.
Questions? Contact Anne Marie Kollander at 216.368.2311.