David Satcher Clerkship Director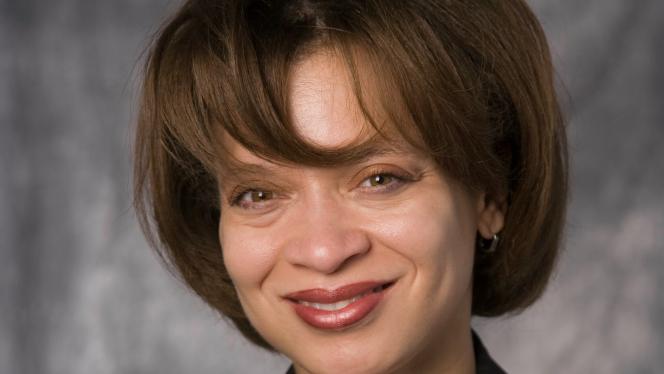 Karen L Ashby, MD 
OB/GYN-General, OB/GYN-Gynecology, University Hospitals Cleveland Medical Center Director of Diversity, Advocacy, Recruitment and Engagement, Associate Professor, CWRU School of Medicine, Associate Professor of Reproductive Biology, and Director of Diversity, Advocacy, Recruitment, and Engagement.
David Satcher Clerkship
University Hospitals Center for Clinical Excellence and Diversity Initiatives created a national model for the recruitment of underrepresented minority medical students as assurance that the diversity of future generals of healthcare leaders receives accurate representation, and as its pledge that the needs of the underserved and underrepresented ethnic communities will be met. It is the belief of University Hospitals that a diverse clinical workforce is necessary to meet the needs of underrepresented ethnic communities.
The David Satcher Clerkship hosts between 4-8 minority medical students (US citizens only) annually, offering them hands-on exposure to career opportunities in our academic medical center. As an integral part of the residency recruitment initiative, this program is focused on the inclusion of a diverse generation of future health care leaders. Clerkships are offered for a maximum of 4 weeks, available only July through October. Block times may be flexible if necessary. Application processing fees are waived for eligible students who apply for the David Satcher Clerkship.
University Hospitals is an affiliate of Case Western Reserve University School of Medicine. David Satcher was the first African-American to graduate with his MD/PhD from the Case Medical Science Training Program. He was the 16th Surgeon General of the United States and former Secretary for Health in the Department of Health and Human Services. His tenure of public service also includes serving as Director of the Centers for Disease Control and Prevention from 1993-1998.
Why Become a Satcher Clerk
Benefits of the David Satcher Clerkship include:
The clerkship will expose minority medical students to the many career opportunities available in academic medical centers and foster an environment in which underrepresented ethnic minorities excel.
Clerkship acknowledges that minority physicians are underrepresented nationally, both in the practicing medical community and in the full-time academic medical community.
Clerkship joins the Robert Wood Johnson Foundation, The Cleveland Foundation, National Medical Fellowships Inc., The National Institutes of Health, and The Commonwealth Fund in their efforts to address this situation.
Academic medical centers in urban settings provide the ideal culturally and ethnically diverse environment for minority residents to receive training.
UH is committed to developing a dynamic, thriving and diverse team of physicians, nurses, health care professionals and management staff that more fully represents the medical community and the population it serves.
For questions about about the David Satcher Clerkship, please contact M. Elizabeth Ruttenberg at MaryElizabeth.Ruttenberg@uhhospitals.org.
Application Process
Medical Students interested in applying for the David Satcher Clerkship should review the information regarding clerkship prerequisites, then: 
Prerequisites
Applicants should meet the following criteria:
Fourth year medical student at a medical school outside of Northeast Ohio
USMLE Step 1 score
Core clinical clerkships completed prior to participation in the UH David Satcher Visiting Clerkship Program
Current transcript
In good standing at home school
Home school's approval to participate in the desired elective
Immunizations (required ones on VSLO) are up to date, completed and documented
A copy of the most recent background check from medical school
Two letters of recommendation
Health insurance
Malpractice Insurance