Need Help?
For more information or to sponsor an event, contact Jamie Jones, Senior Director of Strategic Events 
The Office of Strategic Events supervises and directs the planning and coordination of fundraising events for the Office of Medical Development and External Affairs involving university donors and selected major School of Medicine events. The events on this page are our current ticketed, fundraising events.
Giving Kids Hope, June 9, 2018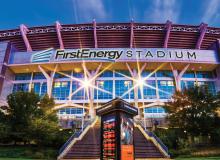 On Saturday, June 9, 2018, Case Western Reserve University School of Medicine hosted Giving Kids Hope, an exclusive and interactive dining and drink experience that benefited the Research Institute for Children's Health. The event honored The MPB Charitable Foundation and the Boodjeh Family with the Giving Kids Hope Award for their charitable contributions and dedication to the treatments of genetic-based disorders.
Due to the success of the event and support from our sponsors, donors and guests, we were able to raise over $200,000 to improve outcomes for children suffering from devastating diseases and disorders by accelerating breakthroughs into new therapies and cures. Millions of children across the country are affected by medical conditions for which effective treatments are either non-existent or could be substantially improved. Genetic disorders like cystic fibrosis, sickle cell anemia, phenylketonuria, neurological and mitochondrial disorders could all benefit from better treatments, as could more common disorders like diabetes and asthma. The proceeds will allow Dr. Mitchell Drumm and colleagues at Case Western Reserve University to continue to perform their research and address these needs by employing the latest technologies in genetics and genomics, cell biology and pharmacology to rapidly pinpoint the causes of these disorders and develop new drugs or other approaches to treat them. 
Visit the Research Institute for Children's Health to learn more, or view pictures from the event on our Facebook page.
---
Races for Research, July 24, 2018, 6:30pm - 9pm
REGISTER FOR RACES FOR RESEARCH 
Join us for an evening of good food and drinks at TownHall Cleveland and help us reach the finish line as we support research for childhood diseases. Enjoy a four-course dinner paired with select beers from The Jolly Scholar.
---
Hike and Seek for Research, September 9, 2018, 10am - 5pm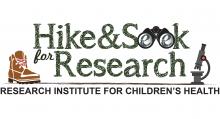 REGISTER FOR HIKE AND SEEK FOR RESEARCH
Join us for an epic hiking event at Brecksville Reservation Nature Center to benefit the Research Institute for Children's Health. Registered guests will receive a bandana and a "seek" list to find park landmarks and win prizes!