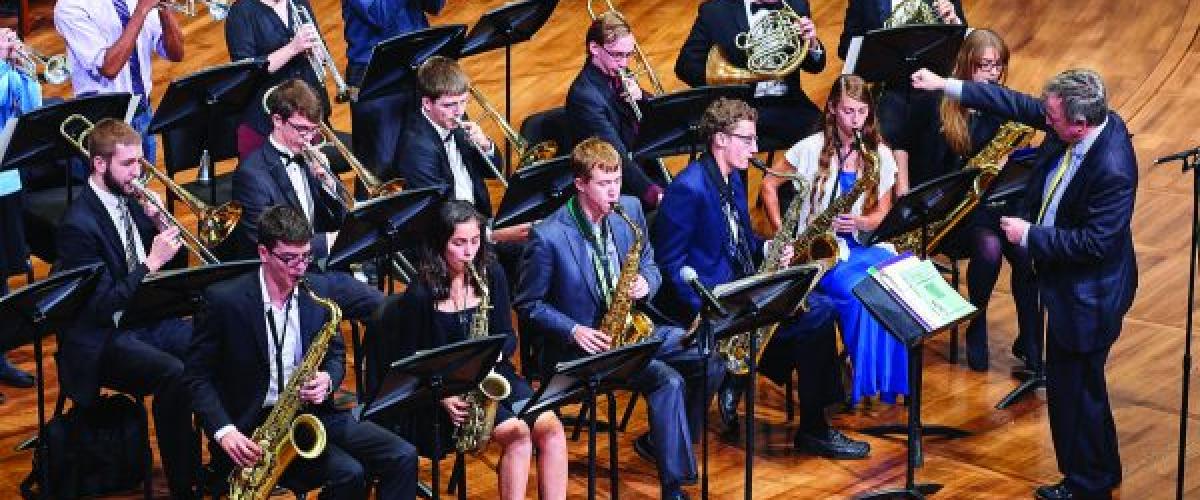 Director
Mr. Paul Ferguson
Rehearsal Day/Time
Tu, 7:00-8:30 PM
Rehearsal Location
Wade Rehearsal Hall
Participation Information
About
The Case Western Reserve University Jazz Ensembles, under the direction of Paul Ferguson, consists of two groups, Jazz I and Jazz II. Both ensembles follow standard big-band instrumentation with an emphasis on developing individual improvisation skills and playing a variety of jazz standards, modern jazz repertoire, and custom arrangements by ensemble members. Frequently joined by guest artists or Cleveland-area professionals, the ensembles perform once or twice each semester on campus and elsewhere in the city.
Student jazz combos (gig groups) are encouraged and often requested for special events.
Director: Mr. Paul Ferguson, Director of Jazz Studies
Auditions
Membership is open to all instrumentalists for both Jazz I and Jazz II, but with an audition required for placement into Jazz I. Auditions are held the first week of the semester during the class meeting times for both Jazz I and Jazz II. Contact the director for more information. 
Registration
Enrollment permissions are granted in the Student Information System (SIS) following a successful audition or during the first week of class. Once course permissions have been granted (before the Drop/Add period ends) students should return to their SIS account to register in the appropriate MUEN course. The Drop/Add Period ends on the 2nd Friday of each semester.
Performances
All performances held in the Maltz Performing Arts Center as part of the Silver Hall Concert Series or in Harkness Chapel as part of the CWRU Music Concert Series are live-streamed for free concurrently with the posted concert time. All concerts occur in eastern time.