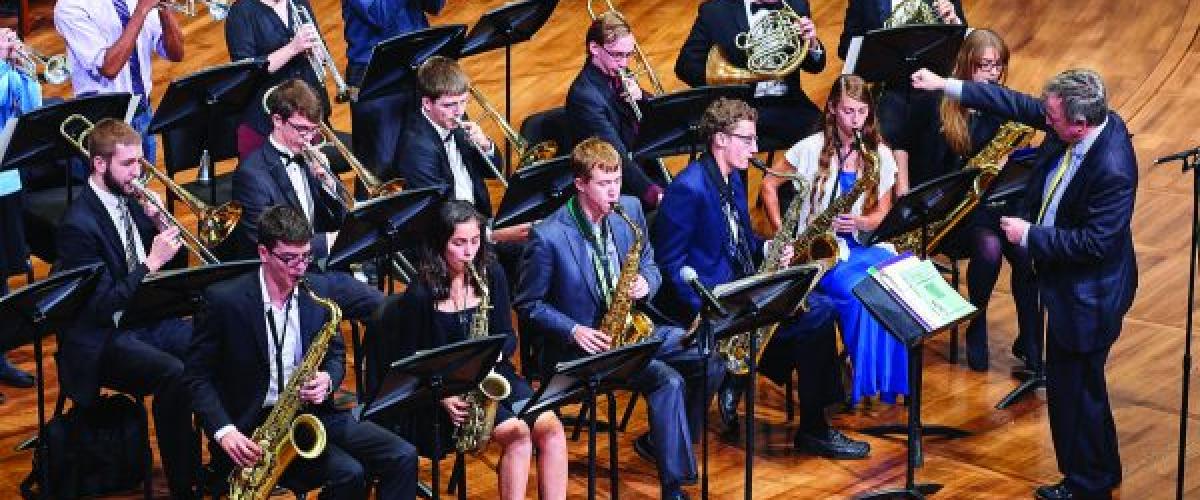 Director
Mr. Paul Ferguson
Rehearsal Day/Time
Tu, 7:00-8:30 PM
Rehearsal Location
Wade Rehearsal Hall
Participation Information
About
The Case Western Reserve University Jazz Ensembles, under the direction of Paul Ferguson, consist of two groups, Jazz I and Jazz II. Both follow standard big-band instrumentation, and play both traditional and modern jazz repertoire, with an emphasis on individual improvisation.
Director: Mr. Paul Ferguson
Auditions
Membership is open to all students for both Jazz I and Jazz II, but with an audition required for placement into Jazz I. Auditions are held the first week of the semester during the class meeting times for both Jazz I and Jazz II. Contact the director for more information.