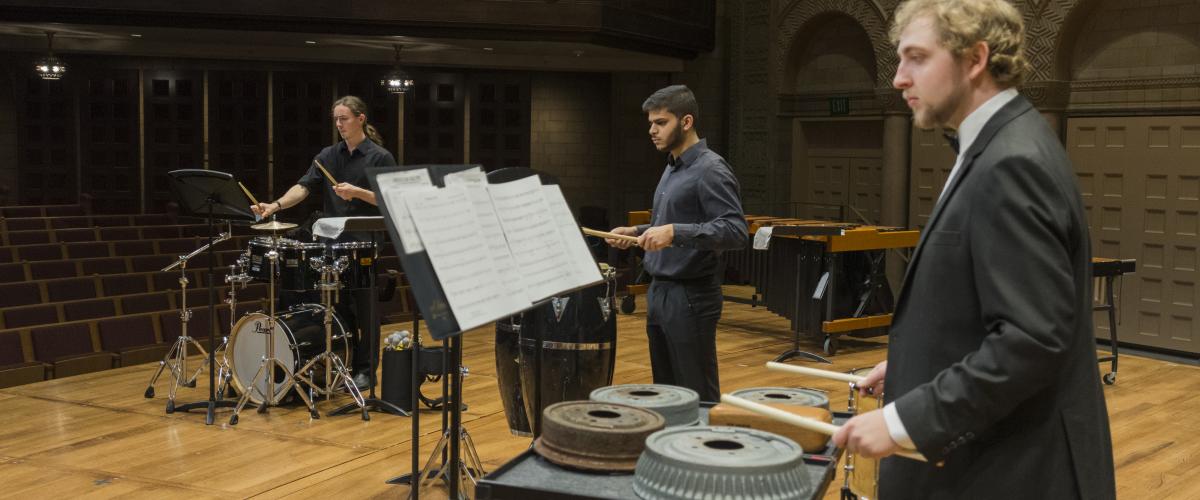 Director
Mr. Matthew Larson
Rehearsal Day/Time
Mo, 9:00-11:00 PM
Rehearsal Location
Spartan Rehearsal Hall
Participation Information
About
The Case Western Reserve University Percussion Ensemble (MUEN 324) is an elective performance ensemble dedicated to the thoughtful performance of the vast and varied repertoire for the modern percussion ensemble. The group presents several concerts each year, both on campus and within the community. The ensemble is open to all students with an interest in percussion instruments and music.
Auditions
Auditions are by appointment only, and consist of both a prepared snare solo and mallet solo, plus any other material they feel best demonstrates their skills. For more information and to schedule an audition time during the first week of the semester, please contact the director.
Registration
For Spring 2021
Director:
Matthew Larson
MUEN 324-100: Case Percussion Ensemble
Mo 9:00-11:00 PM (Spartan Rehearsal Hall)
0-1 units
In-Person: This section is for students meeting in-person (studying on campus) and during the regularly scheduled meeting pattern; no fully remote accommodations available.

*Fully remote students should register for Symphonic Winds.