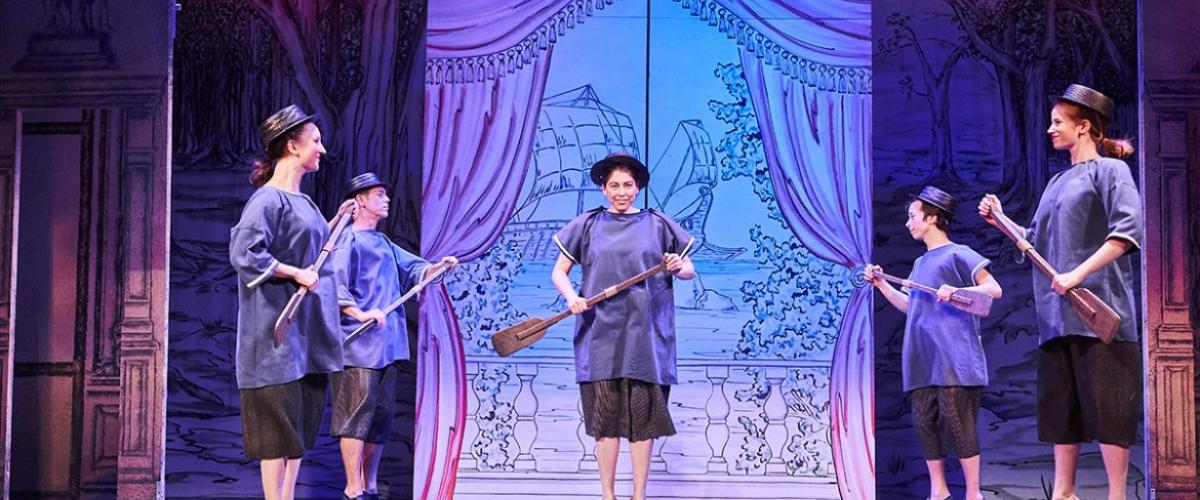 Director
Dr. Julie Andrijeski
Rehearsal Day/Time
Mo, 3:45 - 5:45 PM and Tu, 10:00 AM-12:00 PM
Rehearsal Location
G20 MPAC (or Harkness Chapel)
Participation Information
Requires instructor permission. Contact ensemble director.
About
The Case Western Reserve University Baroque Dance Ensemble was formed to provide an outlet for students to learn and perform 17th- and 18th-century dance. The ensemble meets collectively twice a week and performs (in costume) once or twice per semester.
Director: Dr. Julie Andrijeski, Head of Historical Performance Program
Auditions
The Baroque Dance Ensemble is open to all students and does not require an audition. For more information, please contact the director.
Registration
Enrollment permissions are granted in the Student Information System (SIS) following a successful audition or during the first week of class. Once course permissions have been granted (before the Drop/Add period ends) students should return to their SIS account to register in the appropriate MUEN course.
Performances
All performances held in the Maltz Performing Arts Center as part of the Silver Hall Concert Series or in Harkness Chapel as part of the CWRU Music Concert Series are live-streamed for free concurrently with the posted concert time. All concerts occur in eastern time.
Here's a link to a video of our performance with the Baroque Dance Ensemble during the 2021 Virtual Young Performers Festival: