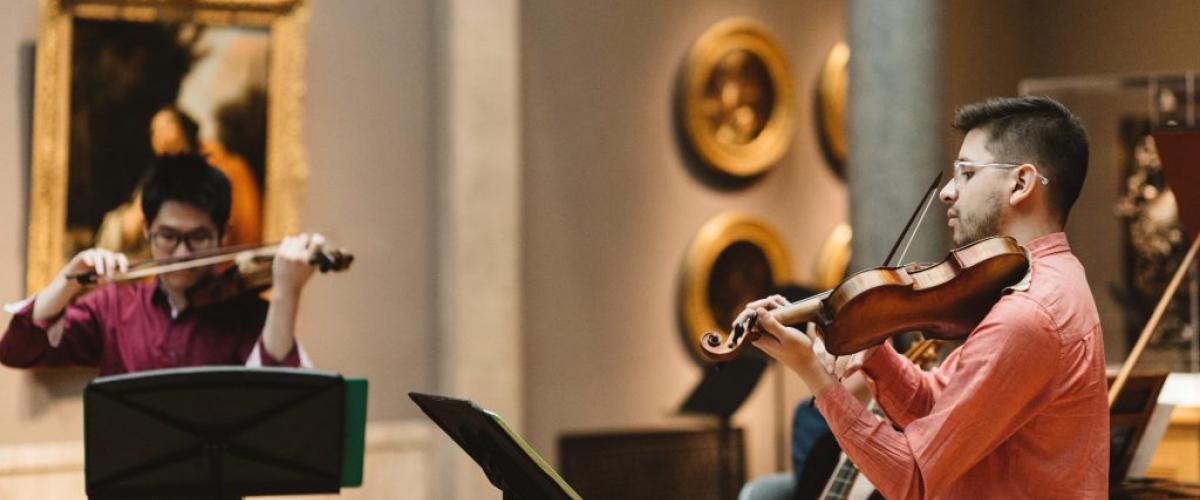 Director
Julie Andrijeski
Rehearsal Day/Time
We, 9:30-11:30 AM and Fr, 11:30 AM-1:00 PM
Rehearsal Location
Harkness Chapel
Participation Information
About
Diverse groups (6-8 per semester) ranging in size from three to eight players meet one to two hours per week to explore repertoire ranging from the late 16th century to ca. 1800. The ensembles generally perform one or two concerts per semester.  The chamber ensembles often collaborate in larger projects with other Case Western Reserve University ensembles such as the Baroque Orchestra, Collegium, and the Baroque Dance Ensemble.
Director: Dr. Julie Andrijeski 
Auditions
Participation in Baroque Chamber Ensembles is open to all CWRU students in the Historical Performance Practice program and CWRU/CIM students who have been in the Baroque Orchestra for at least one semester. Requires an audition for membership. Auditions are held the first week of the semester during the class meeting time.