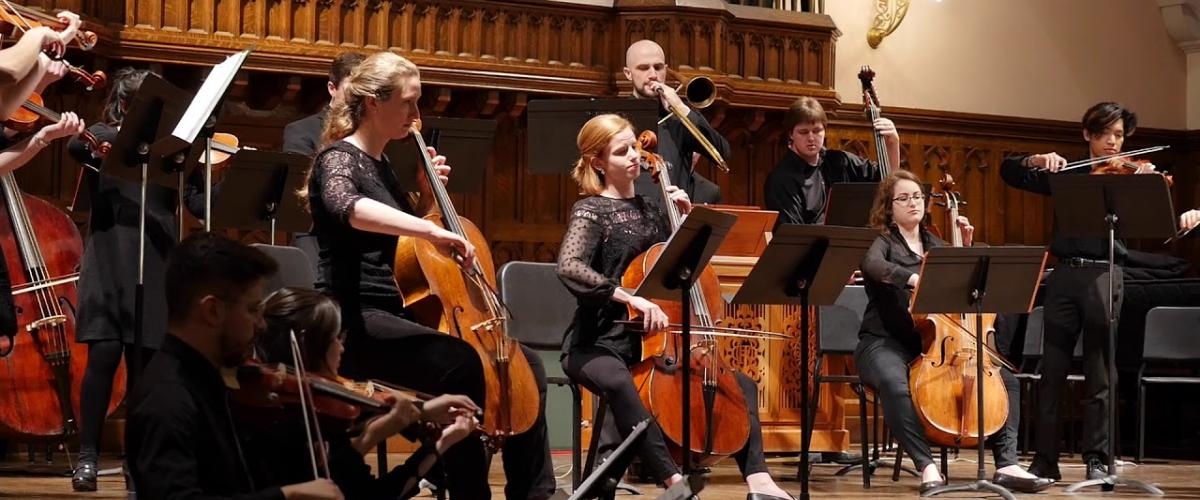 Rehearsal Day/Time
MoWe, 11:40 AM-1:10 PM
Rehearsal Location
Harkness Chapel
Participation Information
About
The Case Western Reserve University Baroque Orchestra provides an opportunity for CWRU and CIM students to receive practical, pre-professional training in the burgeoning field of 17th- and 18th-century performance practice. The orchestra rehearses twice weekly and generally presents two concerts each semester. Each program concentrates on a particular aspect of Baroque ensemble music: for instance, the music around J. S. Bach,17th-century Italian ensemble music, or French composers under the influence of Italian musical taste. Some programs draw upon the resources of local singers and instrumentalists trained in early techniques. Instruments and bows in 17th- and 18th-century set-up are available from the Kulas Collection. 
Director: Jaap ter Linden
Auditions
The Baroque Orchestra is open to all CWRU and CIM students and requires an audition for membership. Auditions are held the first week of the semester during the class meeting time and consist of a prepared baroque excerpt of your choice and sight-reading. New students are permitted to audition on modern instruments; returning students are strongly encouraged to audition on baroque instruments. For more information, please contact the director.