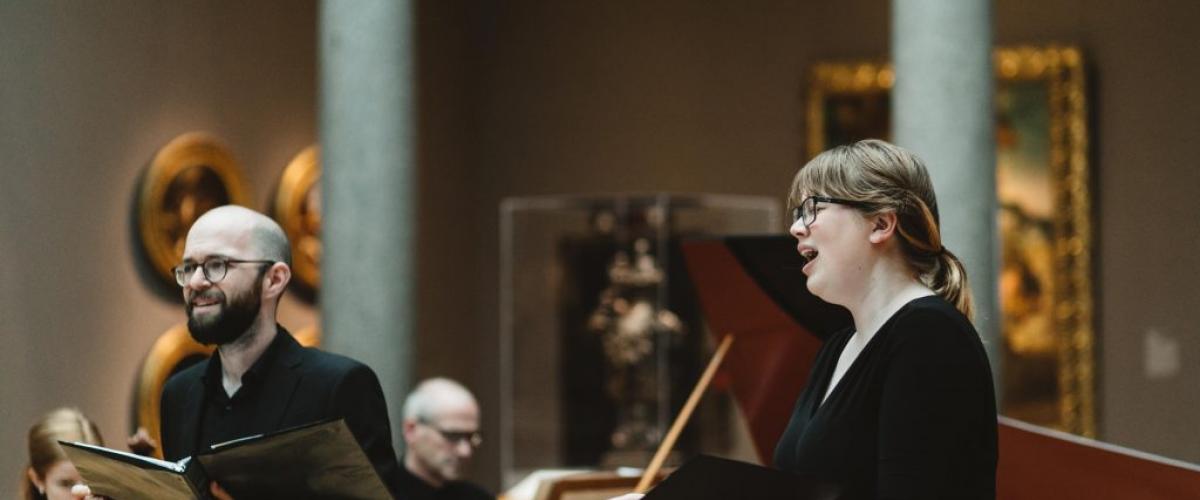 Director
Dr. Elena Mullins
Rehearsal Day/Time
Tu, 5:30-7:30 PM
Rehearsal Location
Harkness Chapel
Participation Information
Requires audition. Please email director.
About
Repertoire ranges from medieval chant to Renaissance madrigals and masses and occasionally to baroque operas and oratorios. The group varies in size but is usually about 15-25 singers. The personnel includes undergraduate and graduate students (of voice, composition, musicology, mathematics, computer science, engineering, and business), as well as other individuals associated with CWRU, including a cardiologist and a clinical researcher. All of these members love making music in a small choral setting. Early Music Singers is an ensemble specializing in vocal music from before 1750.
EMS I rehearses Tuesday evenings, 5:30-7:30 PM and EMS II meets during an arranged time. During a typical semester, there is one formal concert (Harkness Chapel), a few smaller events, and frequent performances at the Cleveland Museum of Art. 
Director: Dr. Elena Mullins 
Auditions
Contact the director for an audition during the first week of the semester.