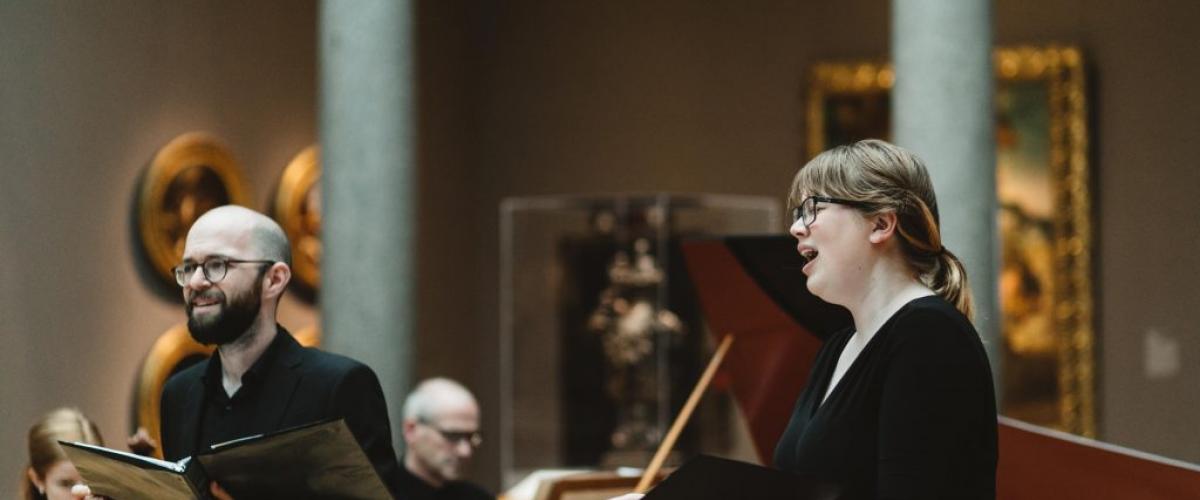 Director
Dr. Elena Mullins
Course Number
MUEN 396-100
Rehearsal Day/Time
Tu, 5:30-7:30 PM
Rehearsal Location
Harkness Chapel
Participation Information
Requires audition. Please contact the director.
About
Early Music Singers (EMS) performs a wide range of repertoires, including medieval chant, Renaissance madrigals, masses, and even baroque operas and oratorios. The group varies in size but is usually about 18-25 singers. The personnel includes undergraduate and graduate students (of voice, composition, musicology, mathematics, computer science, engineering, and business), as well as other individuals associated with CWRU, including a cardiologist and a clinical researcher. All of these members love making music in a small choral setting. 
EMS rehearses Tuesday evenings, 5:30-7:30 PM. During a typical semester, the ensemble contributes to two formal concerts at Harkness Chapel or the Maltz Performing Arts Center.
Director: Dr. Elena Mullins 
Auditions
Contact the director for an audition before the first week of classes. Late auditions will be accepted at the discretion of the director.