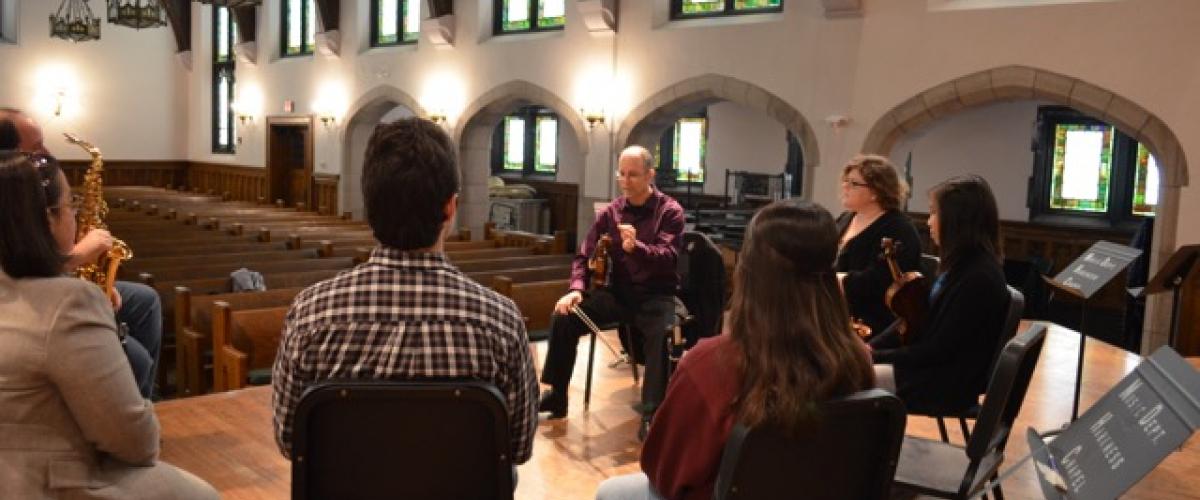 Director
Mr. Steven Greenman
Rehearsal Day/Time
Th, 7:00-9:00PM
Rehearsal Location
Wade Rehearsal Hall
Participation Information
About
The Klezmer Music Ensemble is dedicated to learning and performing traditional East European Jewish folk music (Klezmer Music). This important genre of world music involves a specialized performance style, a unique repertoire, and chamber-music interaction. Class meetings will consist of two-hour sessions (once per week) culminating with performances to be scheduled each semester.
Auditions
This ensemble is open to all CWRU and CIM instrumentalists and vocalists by audition during the first week of the semester. No prior klezmer music experience required. Please contact the director for more information. 
Registration
Director: Steven Greenman
MUEN 371A/B-800: Klezmer Music Ensemble
Th 7:00-9:00 PM (WEB)
A = 0 units or B = 1 units
Remote-Synchronous: Instructional contact hours are delivered in 100% remote format delivered synchronously. Students are expected to attend class meetings at designated days and times.
Students may choose to register for 0.00 credit (MUEN 371A) or for 1.00 credit (MUEN 371B).