Medicine's Pamela B. Davis to be recognized at Research!America awards ceremony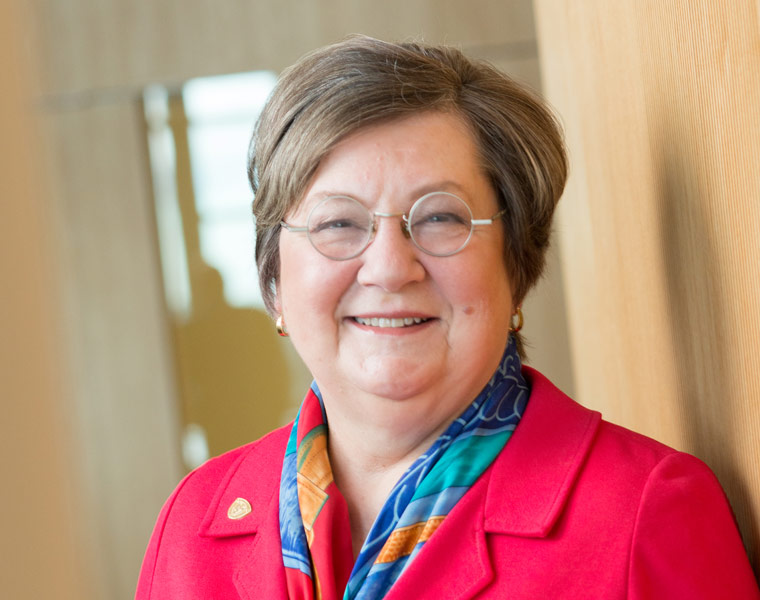 Pamela B. Davis, the Arline H. and Curtis F. Garvin Research Professor at the School of Medicine, will receive Research!America's Herbert Pardes Family Award for National Leadership in Advocacy Research. The former dean of Case Western Reserve University School of Medicine and professor at the Center for Community Health Integration is being recognized for her world-renowned cystic fibrosis work and devotion to boosting support for clinical research.
"My fellow awardees are driving some of the country's most impactful research and showcasing its value when it comes to cures and treatments for our patients," said Davis. "I'm humbled to be recognized among them, and champion efforts for continued investments in scientific innovation."
Davis has been continuously funded by the National Institutes of Health for more than 40 years, holds seven U.S. patents and has published more than 160 articles in peer-reviewed journals.
Davis will be honored alongside Lawrence A. Tabak of the National Institutes of Health; the production team from the PBS documentary, Hiding in Plain Sight: Youth Mental Illness; The Michael J. Fox Foundation for Parkinson's Research and many others at the 27th Annual Research!America awards ceremony in March 2023.