Now Accepting Applications
It is an exciting time to enter into the field of medicine, and the number of paths available within the practice of medicine are endless. At Case Western Reserve University School of Medicine, our academic environment is structured to allow you to explore the many areas within medicine so you can make informed decisions regarding your future. We make the application process as simple as possible so you have more time to explore the paths ahead of you.
What Makes Case Western Reserve University Different?
Excellence in Education
Our goal at Case Western Reserve University School of Medicine is to educate future physicians who will compassionately and expertly care for their patients while advancing the science of medicine. We provide a world-class education by creating a learning environment that fosters collegiality, leadership, and excellence in scholarship and research.
We are continually looking into the future of medicine and have been ranked among the nation's top 25 medical schools by U.S. News and World Report for over 25 years. In partnership with Cleveland Clinic, we launched the first third-party HoloLens app in the Microsoft store in 2016, and are now using next-generation Microsoft HoloLens technology to teach anatomy. This holographic anatomy curriculum uses cadavers sparingly and has shown to be more effective than traditional teaching methods.
---
Intimate Learning Environment and Collaboration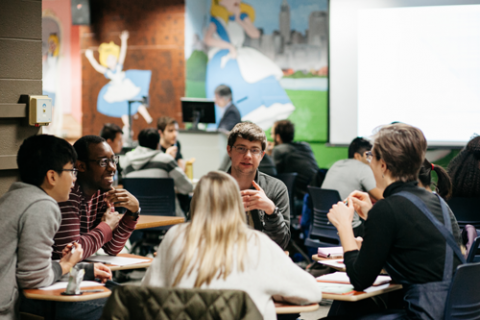 We pride ourselves on fostering collaboration, promoting lifelong learning, and encouraging our students to explore their passions. Our teachers and mentors treat you as junior colleagues, not just students, and the camaraderie here is infectious. This is most easily seen in our Inquiry Teams (IQ Groups). These small, group learning teams are one of the most positively reviewed elements of our curriculum, and give students the chance to learn in a low-pressure, collaborative atmosphere.
---
Real-world Scenarios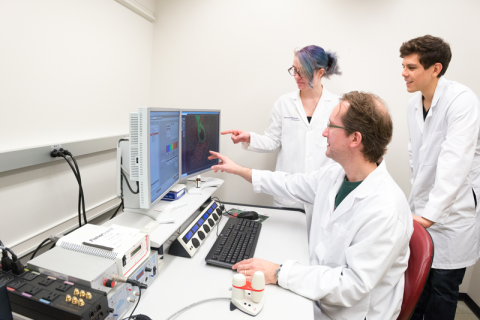 We strive to teach our students in a practical, relevant, and hands-on environment. Our IQ Groups are also a big hit with our teachers, as they help students learn the basic sciences in the clinical context. Each week, our groups are given patient cases that teach not just the basic science of clinical medicine, but that also introduce themes of public health, health care disparities, socioeconomic determinants of health, cultural competence, and much more.
We also teach a Foundations in Clinical Medicine (FCM) course which includes a broad range of clinical and professional skills such as communication skills, professionalism, and physical diagnosis. Great doctors need to have more than just book smarts and we equip our students with the tools to be great.
As the largest biomedical research institution in Ohio and one of the largest in the US, we build research into each MD program, giving students further opportunities to explore, present, and publish. With endless research opportunities, you will play an integral role in the development of new knowledge in the biomedical sciences and help to improve the delivery of clinical care.
---
Our Affiliates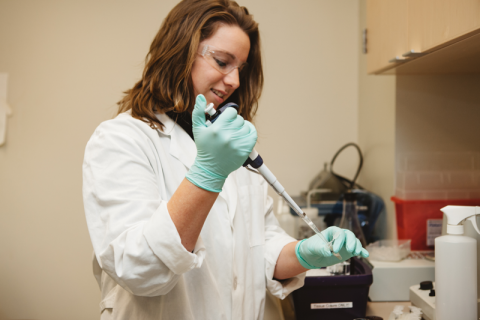 At Case Western Reserve University School of Medicine, we are fortunate to be partnered with four renowned teaching hospitals: University Hospitals Cleveland Medical Center, Cleveland Clinic, MetroHealth Medical Center, and the Louis Stokes VA.
This broad clinical landscape allows you to work with diverse patient populations in a variety of clinical settings. The diversity of our patients and the strength of our health professional teams ensures that our students understand the complexities of healthcare in an ever-changing world.
---
A Fun Environment 
Our faculty also cares deeply about your success on a personal level. There are five academic societies within the school, each with its own student affairs dean, called the Society Deans. Each Society Dean acts as an advisor, mentor, and career coach, providing tremendous support to our students. We have also developed a strong peer mentoring program, beginning with our rising second-year students shepherding in our new class of students through Peer Handoff each summer. 
---
A New Home
We recently opened our state-of-the-future Health Education Campus, a collaboration between Case Western Reserve University School of Medicine and Cleveland Clinic. The four-story, 477,000-square-foot space is designed to bring medical, nursing, dental medicine and physician assistant students together to learn with—and from—each other.
Learn more about the interprofessional focus at the Health Education Campus.
---
All Access: Med School Admissions Podcast
You can also learn more about our school (and others) by listening to our widely popular podcast created by our Senior Director of Admissions & Financial Aid, Christian Essman. Episode 12 gives you an in-depth look at our curriculum and what we look for in our applicants. You can listen to the episode on Apple Podcasts, Spotify, Google Podcasts, Stitcher, or wherever you find your podcasts.  
---
---
This is just a glimpse of what you can look forward to at Case Western Reserve University School of Medicine. To find out more, apply today!
Case Western Reserve University admits students of any race, religion, age, sex, color, disability, sexual orientation, gender identity or expression, and national or ethnic origin to all the rights and privileges, programs, and activities generally accorded or made available to students at the university.