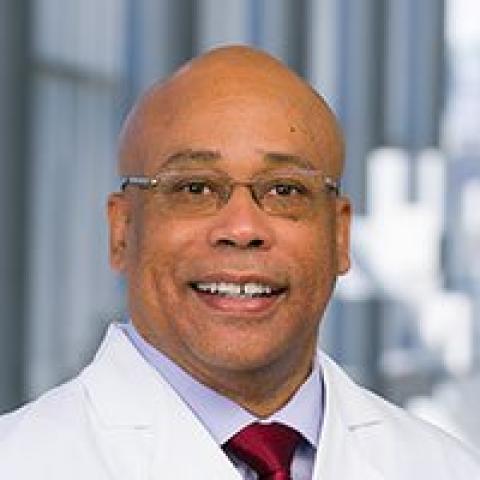 Monday, January 30, 2023 12:30 PM
Advancing Health Equity: Making the Connection with Social Justice and Health Disparities
Presented by:
Quinn Capers, MD 
Associate Dean for Faculty Diversity, Vice Chair for Diversity and Inclusion, University of Texas Southwestern Medical Center
VIRTUAL ONLY (REGISTRATION REQUIRED BELOW)
---
Quinn Capers IV, MD is the Rody P. Cox, MD professor and the inaugural Vice Chair for Diversity and Inclusion in the Department of Internal Medicine at UT Southwestern Medical Center. He also serves as associate dean for faculty diversity and specializes in interventional cardiology.
Dr. Capers earned his medical degree at The Ohio State University College of Medicine. He completed his residency in internal medicine at Emory University, where he also completed fellowships in cardiovascular disease, interventional cardiology and vascular biology research.
A nationally recognized leader of diversity and inclusion in academic medicine, Dr. Capers has delivered more than 200 lectures and trainings nationwide on implicit bias in medical care.
Certified by the American Board of Internal Medicine, Dr. Capers joined the UT Southwestern faculty in 2020. Previously, he served as vice dean for faculty affairs at The Ohio State University College of Medicine.
Dr. Capers' clinical and academic interests include interventional cardiology, medical education, racial healthcare disparities and diversity enhancement. He serves as an ad hoc reviewer for Academic Medicine, British Medical Journal (BMJ Open), Catheterization and Cardiovascular Intervention, Health Equity, Journal of Healthcare for the Poor and Underserved, Journal of Racial and Ethnic Healthcare Disparities, PLOS One, and Teaching and Learning in Medicine.
He is a member of the American College of Cardiology, the Association of Black Cardiologists and the Society of Cardiovascular Angiography and Interventions.
"Of all the forms of inequality, injustice in health is the most shocking and inhumane."—Dr. Martin Luther King Jr.