Packing the Court? Judicial Appointments in the Next Presidential Administration
Tuesday, October 27th, 2020 12:00 PM - 1:00 PM
Webcast Archive Content
Video: Packing the Court? Judicial Appointments in the Next Presidential Administration
Event Description
Panelists will discuss the process of appointing federal judges, including Supreme Court justices. They will touch on the history and politics of judicial appointments and "Court-packing" proposals, and they will consider how judicial appointments might proceed in the next Presidential administration.
Speaker's Biographies  
Jonathan H. Adler is the inaugural Johan Verheij Memorial Professor of Law and Director of the Coleman P. Burke Center for Environmental Law at the Case Western Reserve University School of Law, where he teaches courses in environmental, administrative and constitutional law. 
Professor Adler is the author or editor of seven books, including Business and the Roberts Court (Oxford University Press, 2016) and Rebuilding the Ark: New Perspectives on Endangered Species Act Reform (AEI Press, 2011), and over a dozen book chapters. His articles have appeared in publications ranging from the Harvard Environmental Law Review and Yale Journal on Regulation to The Wall Street Journal and USA Today. He has testified before Congress a dozen times, and his work has been cited in the U.S. Supreme Court. A 2016 study identified Professor Adler as the most cited legal academic in administrative and environmental law under age 50. 
Professor Adler is a contributing editor to National Review Online and a regular contributor to the popular legal blog, "The Volokh Conspiracy." A regular commentator on constitutional and regulatory issues, he has appeared on numerous radio and television programs, ranging from the PBS "Newshour with Jim Lehrer" and NPR's "Talk of the Nation" to the Fox News Channel and "Entertainment Tonight." 
Professor Adler is a senior fellow at the Property & Environment Research Center in Bozeman, Montana. He also serves on the NFIB Small Business Legal Center Advisory Board, the academic advisory board of the Cato Supreme Court Review the Board of Directors of the Foundation for Research on Economics and the Environment, and the Environmental Law Institute's Environmental Law Reporter and ELI Press Advisory Board. In 2018, Professor Adler was elected to membership of the American Law Institute. 
In 2004, Adler received the Paul M. Bator Award, given annually by the Federalist Society for Law and Policy Studies to an academic under 40 for excellence in teaching, scholarship, and commitment to students. In 2007, the Case Western Reserve University Law Alumni Association awarded Adler their annual "Distinguished Teacher Award." 
Prior to joining the faculty at Case Western Reserve, Adler clerked for the Honorable David B. Sentelle on the U.S. Court of Appeals for the District of Columbia Circuit. From 1991 to 2000, Adler worked at the Competitive Enterprise Institute, a free market research and advocacy group in Washington, D.C., where he directed CEI's environmental studies program. He holds a BA magna cum laude from Yale University and a JD summa cum laude from the George Mason University School of Law. 
Juscelino F. Colares is the Schott-van den Eynden Professor of Business Law, Professor of Political Science, and Co-director of the School of Law's Frederick K. Cox International Law Center. He is the creator of the Case Western Reserve University School of Law annual conference on customs and international trade law, the most preeminent practitioner-oriented seminar in this field in the Midwest.  He teaches civil procedure, conflict of laws and a variety of courses and seminars on international business law and regulatory law.  Colares has developed particular expertise and international reputation in the empirical study of trade dispute settlement systems and state and federal litigation on corruption and climate change, authoring over 35 articles and book chapters on these topics. His work has appeared in leading peer-reviewed journals and law reviews, including the American Law and Economics Review; Journal of Empirical Legal Studies; Journal of International Economic Law; Journal of World Trade; Jurimetrics, Revista dos Tribunais (Brazil); Columbia Journal of European Law; Cornell International Law Journal; Georgetown Journal of International Law; and Vanderbilt Journal of Transnational Law.  
Colares received the School of Law's Distinguished Law Faculty Research Award in 2018. He served as Associate Dean for Global Legal Studies (2019-20), where he supervised staff and faculty in the School of Law's four LLM programs and the SJD program. He was recently named Director of the JD/MA program (political science). Elected by his peers, Colares served as Vice-Chair, Chair and Past-Chair of the CWRU Faculty Senate (2016-19).  Recently re-elected to the CWRU Faculty Senate (2020-23), Colares is the School of Law Faculty Representative to the Senate Executive Committee.  Colares also served on the U.S. Roster of NAFTA Chapter 19 (Trade) Panelists from 2013 to 2020.  Following the implementation of the United States-Mexico-Canada Agreement (USMCA), Colares's last reappointment by the Office of the United States Trade Representative carried over to the new U.S. Roster of USMCA Chapter 10 (Trade) Panelists. 
A former clerk for the Hon. Jean-Louis Debré, former Chief Justice of the Conseil constitutionnel (the French Constitutional Court) (2008-09 term) and visiting professor at Ecole normale supérieure in Paris, Colares practiced law at Dewey Ballantine, LLP in Washington, D.C., where he litigated trade cases before federal agencies, federal courts and NAFTA panels.  Born in Brazil, Colares became a naturalized citizen of the United States in 2012.  
Raymond Ku is a Professor of Law at Case Western Reserve University School of Law. He has also served as Associate Dean for Academic Affairs and Co-Director of Case's Center for Law, Technology and the Art. He received his J.D., cum laude, from New York University School of Law where he was a Leonard Boudin First Amendment Fellow in the Arthur Garfield Hays Civil Liberties Program, and his A.B. with Honors from Brown University where he was the recipient of the Philo Sherman Bennet Prize for the best political science thesis discussing the principles of free government. Professor Ku clerked for the Honorable Timothy K. Lewis, United States Court of Appeals for the Third Circuit. He then practiced constitutional, intellectual property, and antitrust law with Gibson, Dunn & Crutcher, LLP, and First Amendment/media and intellectual property law with Levine Pierson Sullivan & Koch, L.L.P., both in Washington, D.C. He has taught at Cornell Law School, Seton Hall University School of Law, Thomas Jefferson School of Law, and St. Thomas University School of Law. 
An internationally recognized scholar, Professor Ku writes on legal issues impacting individual liberty, creativity, and technology. His articles appear in the law reviews and journals of Berkeley, Chicago, Georgetown, Minnesota, Vanderbilt, and Wisconsin among others, and he is the lead author of the first casebook devoted exclusively to the study of cyberspace law. Professor Ku was the 2009 recipient of the Case Western Reserve University Law Alumni Association's Distinguished Teacher Award, and voted Professor of the Year by the graduating class of 2009. 
Rebecca E. Zietlow is the Charles W. Fornoff Professor of Law and Values at The University of Toledo College of Law, where she teaches Constitutional Law, Federal Courts, and Constitutional Litigation. She received her B.A. from Barnard College and her J.D. from Yale Law School. In 2012, she received The University of Toledo Outstanding Faculty Research Award.  
 
Professor Zietlow's scholarly interest is in the study of the Reconstruction Era, including the meaning and history of the Thirteenth and Fourteenth Amendments. Professor Zietlow is also an expert on constitutional theory, examining constitutional interpretation outside of the courts. Her most recent book, The Forgotten Emancipator: James Mitchell Ashley and the Ideological Origins of Reconstruction was published by Cambridge University Press in 2017. Her first book, Enforcing Equality: Congress, the Constitution, and the Protection of Individual Rights (NYU Press 2006), studies the history of congressional protection of rights, and the implications of that history for constitutional theory. Her work has been published in the Columbia Law Review, Boston University Law Review, Ohio State Law Journal, Florida Law Review, the Wake Forest Law Journal, and the University of Pennsylvania Journal of Constitutional Law, amongst other publications. 
Jessie Hill, JD, is  an Associate Dean for Research and Faculty Development and Judge Ben C. Green Professor of Law. She joined the faculty in 2003 after practicing First Amendment and civil rights law with the firm of Berkman, Gordon, Murray & DeVan in Cleveland. Before entering private practice, Hill worked at the Reproductive Freedom Project of the national ACLU office in New York, litigating challenges to state-law restrictions on reproductive rights. She also served as law clerk to the Honorable Karen Nelson Moore of the United States Court of Appeals for the Sixth Circuit. Hill's teaching focuses on constitutional law, civil rights, reproductive rights, and law and religion. Her scholarship has been published in the Michigan Law Review, the Duke Law Journal, the Georgetown Law Journal, and the Texas Law Review, among others.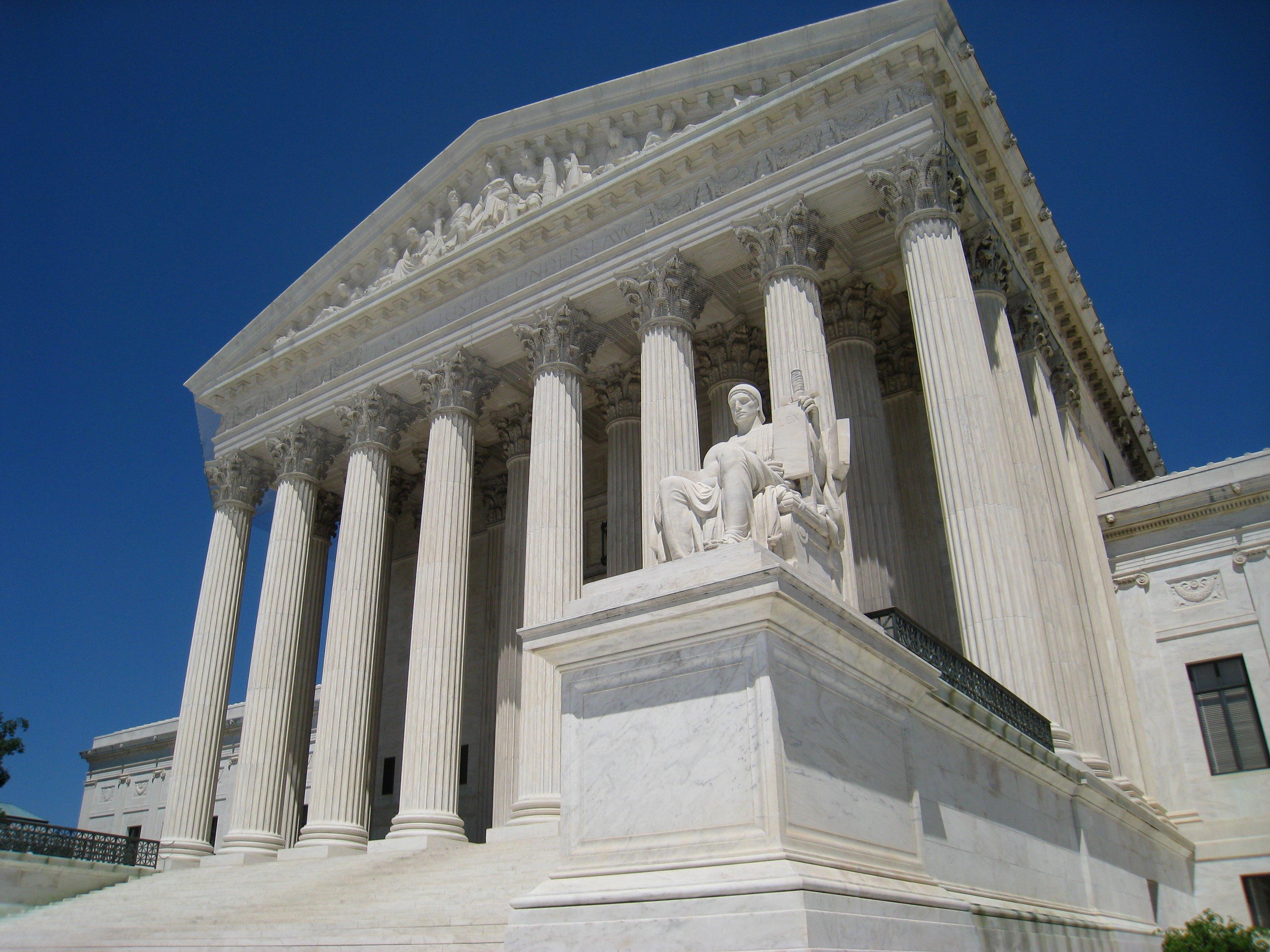 Jonathan H. Adler, Johan Verheij Memorial Professor of Law, Director, Coleman P. Burke Center for Environmental Law, Case Western Reserve University, School of Law 
Juscelino F. Colares, Schott-van den Eynden Professor of Business Law, Co-Director, Frederick K. Cox International Law Center, Professor, Case Western Reserve University, School of Law 
Raymond Ku, Professor of Law, Case Western Reserve University, School of Law; Director, Center for Cyberspace Law & Policy  
Rebecca E. Zietlow, Charles W. Fornoff Professor of Law and Values, University of Toledo  
Moderator:  Jessie Hill, Judge Ben C. Green Professor of Law, Associate Dean for Research and Faculty Development, Case Western Reserve University, School of Law