(Recorded for online viewing) Regulation of Business
Wednesday, April 1st, 2020 5:00 PM - 6:00 PM
Sponsored by the CWRU Business Law Center
Event Description
Due to COVID-19, the university will not hold campus events for the near future.  This lecture will be recorded and made available for public viewing at a later date.
A panel of experts will discuss the regulation of business, including regulatory schemes under employment laws, environmental laws, and risk management.  This will be an interactive panel with audience questions encouraged.
Panelist Information
Judy Steiner joined Banner Bank in 2016 as Executive Vice President and Chief Risk Officer. In this role, Ms. Steiner is responsible for overseeing the company's risk and compliance functions as well as the Bank's interactions with industry regulators. She is also a member of the Bank's Executive Management Committee.
Prior to joining Banner, Ms. Steiner spent 25 years with FirstMerit Corporation in executive leadership positions including Executive Vice President & Chief Risk Officer, Secretary, and General Counsel. During her time at FirstMerit, the bank grew to $25 billion in assets and she expertly led the compliance team through those growth phases. During that same tenure, she gained significant experience in mergers and acquisitions including whole bank purchases, FDIC transactions, and branch purchases from peer divestitures.
Ms. Steiner earned her bachelor's degree from the University of Akron and her Juris Doctor degree (JD) from the Case Western Reserve University School of Law.
Ms. Steiner has been active within the banking industry. She has donated her time and expertise to numerous banking industry associations including American Bankers Association General Counsels Group and the Consumer Bankers Association CFPB Committee. Further demonstrating her passion and expertise for her profession, Ms. Steiner is a Certified Anti-Money Laundering Specialist, and has been a speaker at various forums on regulatory topics such as risk management, compliance, and mergers and acquisitions.
Gina K. Gunning joined GrafTech International Ltd. (NYSE: EAF) as Chief Legal Officer & Corporate Secretary in 2018. She has nearly 25 years of law firm and in-house corporate legal experience across multiple industries.  Prior to joining GrafTech, she was an Associate General Counsel at FirstEnergy Corp., where she was responsible for legal matters involving SEC reporting, business development, capital markets, as well as corporate and executive compensation topics. She also served as a partner at Jones Day.  Gina holds a J.D. from the Notre Dame Law School and a B.A. in English from the University of Notre Dame.
Erik Lange is an associate in the firm's Environmental, Safety & Health Practice Group. Erik's practice focuses on environmental litigation and compliance and risk management counseling. He has assisted clients in matters involving federal and state agencies related to a variety of environmental laws, including the Clean Air Act, Clean Water Act, Comprehensive Environmental Response, Compensation, and Liability Act (CERCLA), Emergency Planning and Community Right-to-Know Act (EPCRA), and various state laws and regulations, such as those governing oil and gas wells and underground storage tanks. Erik previously worked as an engineer where he performed technical environmental work for municipalities. Prior to joining the firm, his legal experience was with the intellectual property department of a general practice firm, where his practice concentrated on patents. Erik also served as a judicial extern for the Honorable James Gwin of the US District Court for the Northern District of Ohio. Erik has been recognized for his legal writing by the Ohio State Bar Association Environmental Law Award and the Stanley I. and Hope S. Adelstein Environmental Law Award. He has also been published in Law360 and in the Case Western Reserve Law Review.
Yelena Katz works with employers on a variety of federal and state labor and employment matters, including issues arising under the FLSA, ADA, ADEA and Title VII, as well as other federal and state employment-related laws. 
She has experience representing clients in collective and class action wage and hour cases as well as in NLRA litigation and counseling, including union organizing campaigns, collective bargaining matters, and contract arbitrations. Yelena has represented employers before administrative agencies, federal courts, and state courts.
Yelena's experience also extends to advising employers on employment-related matters, including hiring and compensation practices, employee handbooks, terminations, worker classification, enforceability of noncompetition agreements, and state law compliance. In addition, she counsels clients in connection with labor and employment issues that arise in mergers and acquisitions and other business transactions.
Mary Maloney is a Senior Staff Attorney at Jones Day. She has over 30 years of  experience in designing, implementing, and administering qualified and nonqualified retirement and deferred compensation plans and other benefit programs. She has counseled a wide range of employers (including professional service partnerships) and also has extensive experience in the benefit and compensation aspects of mergers and acquisitions, and corporate  reorganizations.
Mary has in-depth knowledge on technical compliance matters, including nondiscrimination issues and regulatory interpretations. She has considerable experience dealing with the Internal Revenue Service, Department of Labor and Pension Benefit Guaranty Corporation on retirement plan qualification issues and determination letter requests, governmental reporting obligations, private letter rulings, prohibited transaction exemption requests, plan audits, and voluntary compliance correction program submissions.
Mary also has experience in the design, implementation, and operation of executive compensation programs, including drafting and negotiating employment, severance, and change in control agreements. She has particular know-how in preparing the compensation discussion and analysis section of proxy statements.
Prior to rejoining Jones Day, she held several in-house legal positions.  Most notably, she served as the Associate General Counsel at NACCO Industries, Inc. for over 10 years as the sole in-house EBEC attorney and was responsible for all employee benefits and compensation matters for the parent holding company its subsidiaries.
Event Location
CWRU Law Moot Courtroom (A59)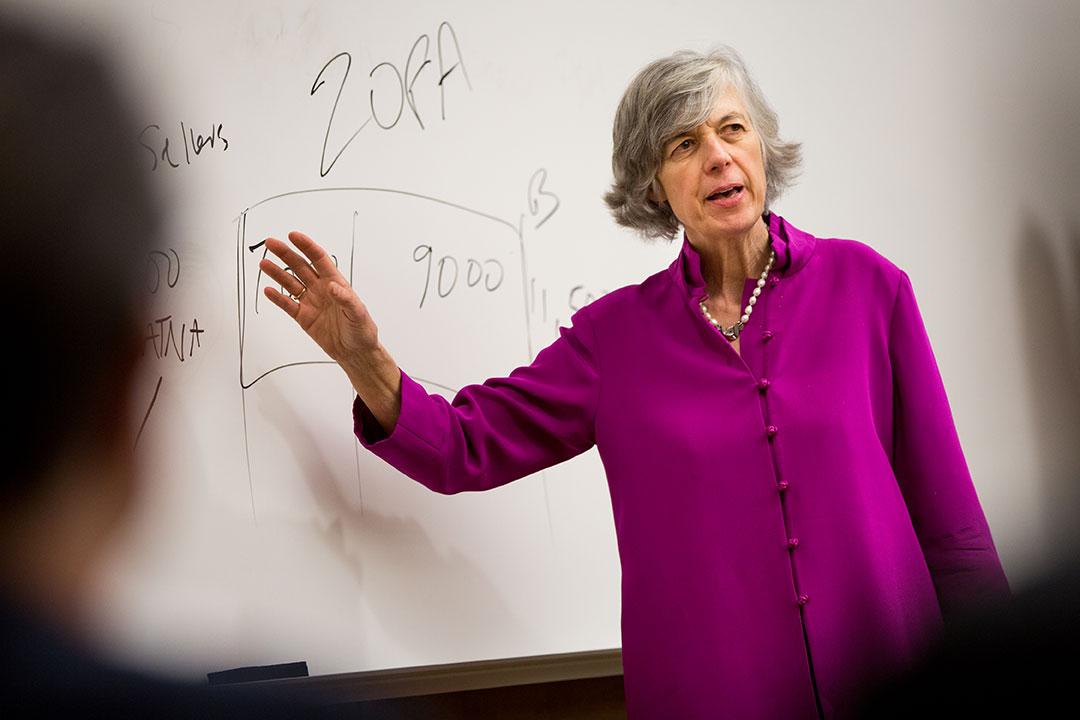 Judy Steiner, Executive Vice President and Chief Risk Officer, Banner Bank
Gina K. Gunning, Chief Legal Officer & Corporate Secretary, GrafTech International Ltd. 
Erik Lange, Associate, Squire Patton Boggs' Environmental, Safety & Health Practice Group
Yelena Katz, Associate, Benesch, Friedlander, Coplan & Aronoff LLP
Mary Maloney, Senior Staff Attorney, Jones Day