Sumner Canary Memorial Lecture: Judge Kevin C. Newsom, On Being Predictably Unpredictable
Wednesday, October 26th, 2022 4:30 PM - 5:30 PM
In-person event
A link to the live broadcast (not for CLE credit) will be made available the day of the event.
Webcast Archive Content
Video: Judge Kevin C. Newsom, On Being Predictably Unpredictable
Event Description
Sumner Canary Memorial Lecture: Judge Kevin C. Newsom, On Being Predictably Unpredictable
A judge should aspire to be perfectly predictable with respect to his or her methodology. That methodology, broadly described, is one of formalism – which manifests itself, most notably, in an originalist approach to constitutional cases and a textualist approach to statutory and regulatory cases. But if applying that methodology properly and honestly, the results of decisions should be at least somewhat unpredictable.
Speaker's Bio
Judge Kevin C. Newsom is a member of the United States Court of Appeals for the Eleventh Circuit. He sits in Birmingham, Alabama. Before his appointment to the bench, Judge Newsom was the head of the appellate practice group at Bradley Arant Boult Cummings LLP and, before that, the Solicitor General of Alabama. As a practicing lawyer, Judge Newsom argued four cases in the U.S. Supreme Court, and nearly 40 more in the U.S. Courts of Appeals and state supreme and appellate courts.
Judge Newsom graduated summa cum laude from Samford University and magna cum laude from Harvard Law School, where he was an articles editor on the Harvard Law Review. Following law school, Judge Newsom clerked for Judge Diarmuid F. O'Scannlain of the U.S. Court of Appeals for the Ninth Circuit and Justice David H. Souter of the Supreme Court of the United States.
The Sumner Canary Memorial lecture was established to honor the memory of the late Judge Sumner Canary, a pillar of the Cleveland legal community. Judge Canary served on the Ohio Court of Appeals for the Eighth District and as U.S. Attorney for the Northern District of Ohio. In addition to his public service, Judge Canary was a partner at the firms of Canary & Walsh and Arter & Hadden.
This lectureship, which was made possible due to the generosity of Judge Canary's widow, Nancy Canary, has featured numerous federal judges, scholars, academics and six U.S. Supreme Court Justices.
Contact This Event Coordinator
Patricia Harbold
216-368-5064
patricia.kim@case.edu
Event Location
Case Western Reserve School of Law
11075 East Blvd. Cleveland, OH 44106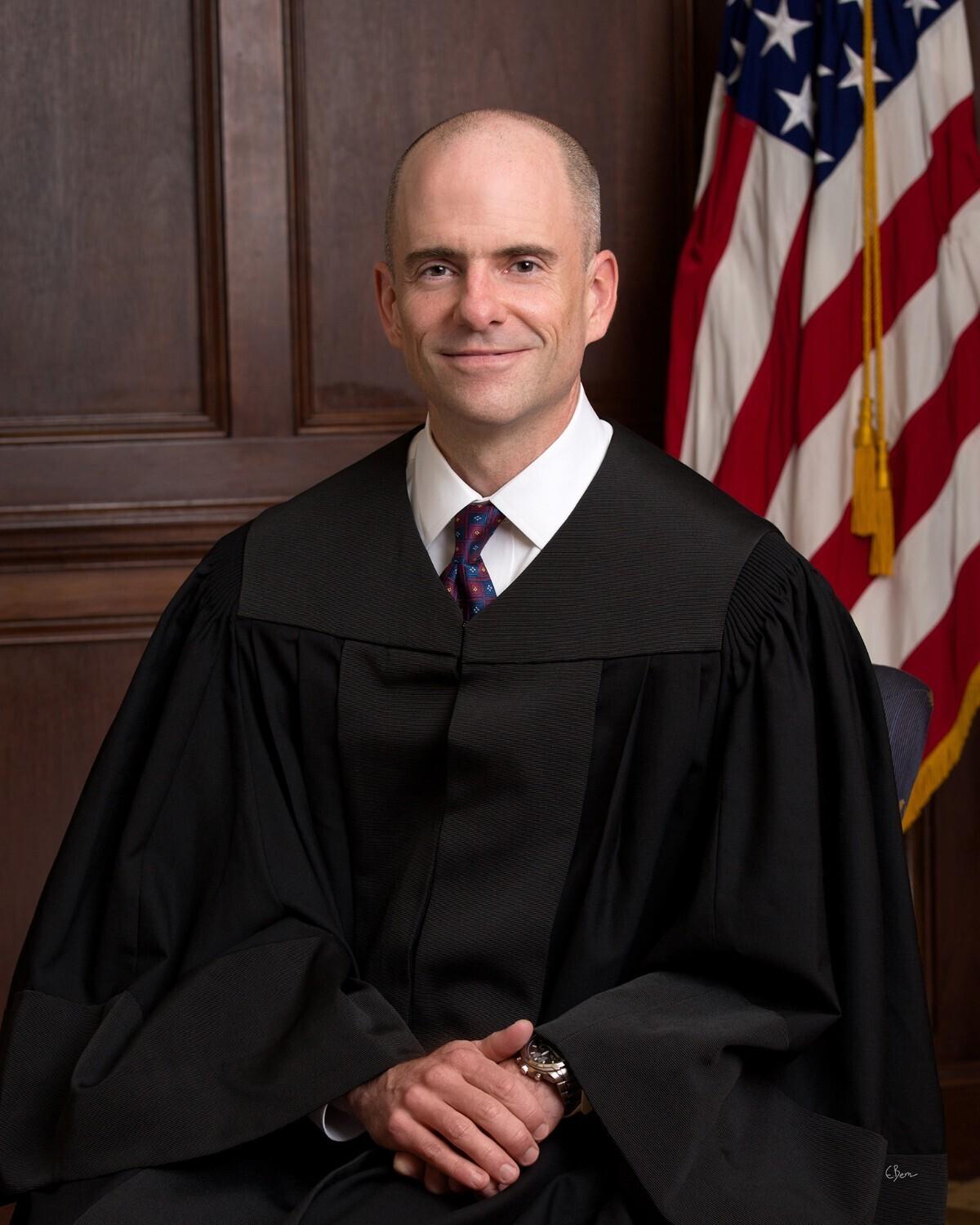 Judge Kevin C. Newsom
United States Court of Appeals for the Eleventh Circuit