The Syria Conflict's Impact on International Law: An Online Roundtable Discussion
Tuesday, May 19th, 2020 4:30 PM - 5:30 PM
The Frederick K. Cox International Law Center
Event Description
*Registration note: To sign up for the webinar, click the registration link above. After submitting your name and email address, you will receive a confirmation email with a unique link for you to use to join the webinar on 5/19. 
Notwithstanding the Coronavirus, the Syrian conflict rages on. For ten years, it has been the worst humanitarian crisis on the planet. Based on their new book published last month by Cambridge University Press, CWRU Law School Dean Michael Scharf, PILPG President Paul Williams, and Cleveland Marshall College of Law Professor Milena Sterio will discuss how the Syria Conflict has changed international law.  Moderated by Kevin Nealer, a Principal in the Scowcroft Group, the panel will examine the effect of the Syrian conflict on U.S. immigration law and policy, the global effort to prosecute Syrian perpetrators of atrocities, the legality of use of force against ISIS in Syria, and whether the US attacks on the Syrian chemical weapons facilities have changed the law of humanitarian intervention.
This live online event will be of value to attorneys interested in immigration law, civil and human rights law, criminal law and national security law.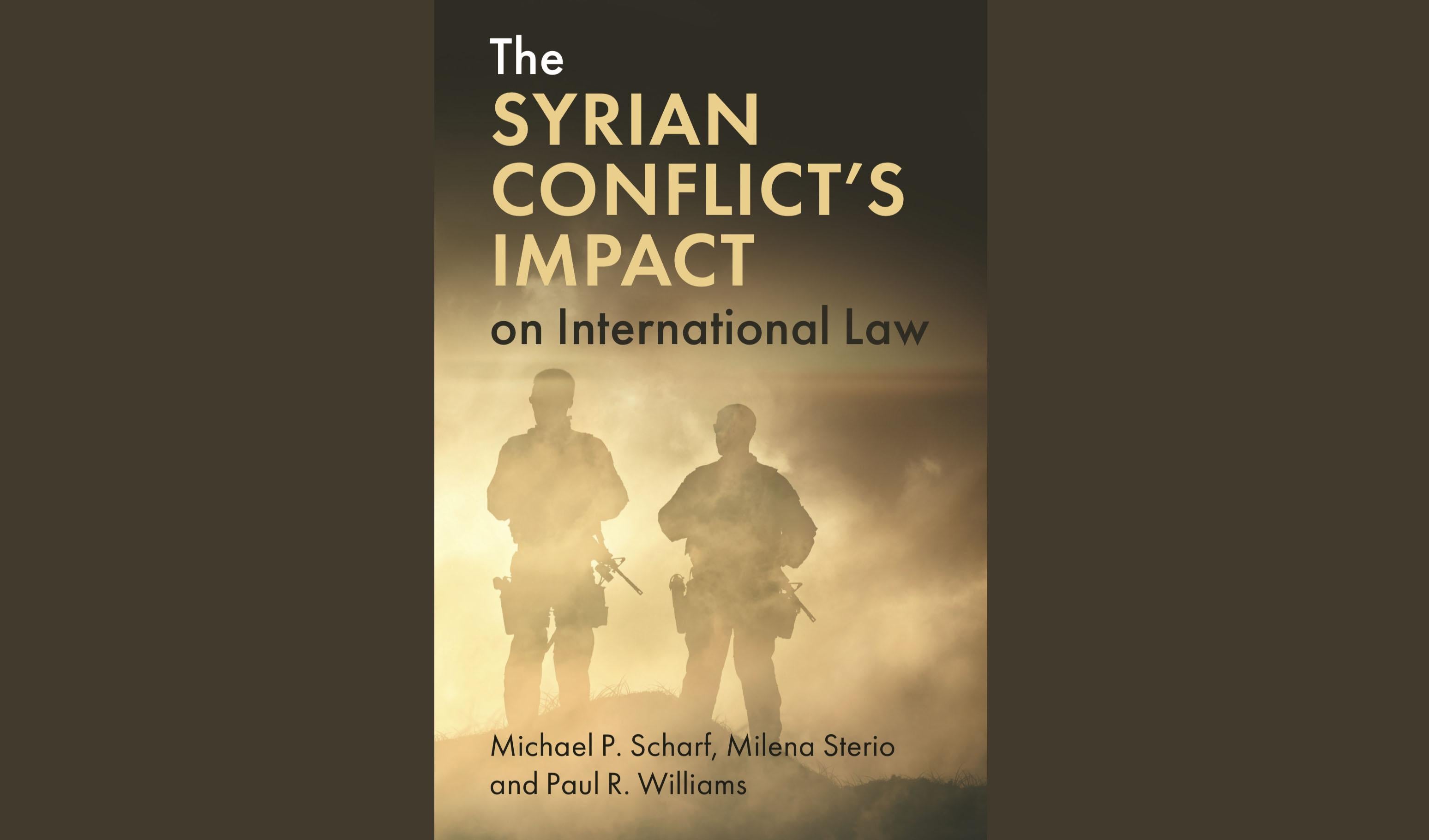 Michael Scharf, Dean of Case Western Reserve University School of Law
Paul Williams, President of the Public International Law and Policy Group
Milena Sterio, Professor of Law at Cleveland Marshall College of Law
Kevin Nealer, Principal and Partner of the Scowcroft Group