The 2020 Election and the Future of U.S. Health Care
Tuesday, September 29th, 2020 12:00 PM - 1:00 PM
The CWRU Law-Medicine Center
1 hour of online CLE credit
Webcast Archive Content
Video: The 2020 Election and the Future of U.S. Health Care
Event Description
Just hours ahead of the first presidential debate, CWRU faculty experts in law, medicine, business and political science will examine one of the most significant factors in the coming election — the future of health care in the United States. 
The expert panel will deliberate what comes next for the Affordable Care Act and other potential reform efforts in the coming years. Topics will include the candidates' plans for making health care more affordable, changes to Medicaid, the tension between increasing access for the uninsured and controlling costs for the insured, the future of employer-sponsored health insurance and the candidates' approaches to reproductive rights.
Speaker Biographies
Jessie Hill, JD, is Associate Dean for Research and Faculty Development and Judge Ben C. Green Professor of Law. She joined the faculty in 2003 after practicing First Amendment and civil rights law with the firm of Berkman, Gordon, Murray & DeVan in Cleveland. Before entering private practice, Hill worked at the Reproductive Freedom Project of the national ACLU office in New York, litigating challenges to state-law restrictions on reproductive rights. She also served as law clerk to the Honorable Karen Nelson Moore of the United States Court of Appeals for the Sixth Circuit. Hill's teaching focuses on constitutional law, civil rights, reproductive rights, and law and religion. Her scholarship has been published in the Michigan Law Review, the Duke Law Journal, the Georgetown Law Journal, and the Texas Law Review, among others.
Sara Rosenbaum J.D. is the Harold and Jane Hirsh Professor of Health Law and Policy and Founding Chair of the Department of Health Policy at George Washington University's Milken Institute School of Public Health. Professor Rosenbaum has devoted her career to health justice for medically underserved populations. Professor Rosenbaum is a member of the National Academies of Sciences, Engineering, and Medicine, served on CDC's Director's Advisory Committee and Advisory Committee on Immunization Practice, and was a founding Commissioner of Congress's Medicaid and CHIP Payment and Access Commission (MACPAC), which she chaired from January 2016 through April 2017.
J.B. Silvers, Ph.D., is the John R. Mannix Medical Mutual of Ohio Professor of Health Care Finance and Professor of Banking and Finance at the Weatherhead School of Management with a joint appointment in the School of Medicine - all at Case Western Reserve University. Dr. Silvers' research in the areas of financial management and health services has published in the Journal of Finance, the Journal of the American Medical Association, Medical Care, Health Services Research and many others. From 1997 to 2000, while on leave, he served as President and Chief Executive Officer of QualChoice – a health plan and insurance company in Cleveland, Ohio. Professor Silvers recently served on the board of The Joint Commission (JCAHO) as Treasurer and for seven years he was a Commissioner on the Prospective Payment Assessment Commission advising Congress on Medicare payment. He also is a board member at MetroHealth Medical Center (Vice Chair). In 2012, he served as Interim Dean and earier as Senior Associate Dean of the Weatherhead School of Management for several years. Silvers contributes commentary to NPR's Marketplace frequently and other national & local print and broadcast media.
Joseph White came to CWRU in 2000 from Tulane University, where he had been Associate Professor of Health Systems Management in the School of Public Health and Tropical Medicine.  Before Tulane, he was first Research Associate and then Senior Fellow in the Governmental Studies Program of the Brookings Institution.  He received his A.B. in Political Science from the University of Chicago and his M.A. and Ph.D. in Political Science from the University of California, Berkeley.
Professor White has been Luxenberg Family Professor and Director of the Center for Policy Studies since he joined our faculty.  He served as Department Chair from 2003 – 2015.  During his 2010-11 sabbatical year Dr. White served as Visiting Professor with the Chair in the Economics and Management of Health Services at the Conservatoire National des Arts et Métiers in Paris, and as John G. Winant Visiting Professor of American Government for Michaelmas Term at the University of Oxford.  During his Spring, 2018 sabbatical he was a Visiting Professor at the Institut d'Études Politiques in Lyon, France and a Visiting Scholar with the Erasmus School of Health Policy and Management in Rotterdam, the Netherlands.
Moderators
Sharona Hoffman joined the faculty in 1999. She is the Edgar A. Hahn Professor of Law, Professor of Bioethics, and Co-Director of the Law School's Law-Medicine Center. She teaches Health Law courses, Employment Discrimination, and Civil Procedure and was voted First Year Teacher of the Year in 2011, 2012, and 2019.  She has won several other distinctions for her teaching and scholarship, including the 2014 Distinguished Teacher Award.  Professor Hoffman served as Associate Dean for Academic Affairs from 2006 until 2009.
Professor Hoffman received her B.A. from Wellesley College, her J.D. from Harvard Law School, an LL.M. in health law from the University of Houston, and an S.J.D. in health law from Case Western Reserve University. Prior to becoming an academic, Ms. Hoffman was a Senior Trial Attorney at the Equal Employment Opportunity Commission in Houston, a litigation associate at O'Melveny & Myers in Los Angeles, and a judicial clerk for U.S. District Judge Douglas W. Hillman (Western District of Michigan).
In 2013, Professor Hoffman was selected by the Robert Wood Johnson Foundation for a scholar-in-residence fellowship in public health law. She has also twice spent a sabbatical semester as a Visiting Scholar at the Centers for Disease Control and Prevention (2007 and 2014) and was a Visiting Scholar at Emory University in 2014 as well. Dr. Hoffman was elected to membership in the American Law Institute in 2017.
Maxwell J. Mehlman is Distinguished University Professor, Arthur E. Petersilge Professor of Law and Director of the Law-Medicine Center, Case Western Reserve University School of Law, and Professor of Biomedical Ethics, Case Western Reserve University School of Medicine. He received his JD from Yale Law School in 1975, and holds two bachelors degrees, one from Reed College and one from Oxford University, which he attended as a Rhodes Scholar. Prior to joining the Case Western Reserve faculty in 1984, Mehlman practiced law with Arnold & Porter in Washington, D.C., where he specialized in federal regulation of health care and medical technology. He is the co-author of Access to the Genome: The Challenge to Equality; co-editor, with Tom Murray, of the Encyclopedia of Ethical, Legal and Policy Issues in Biotechnology; co-author of Genetics: Ethics, Law and Policy, the first casebook on genetics and law, now in its fourth edition; and author of Wondergenes: Genetic Enhancement and the Future of Society, published in 2003 by the Indiana University Press; The Price of Perfection: Individualism and Society in the Era of Biomedical Enhancement, published in 2009 by the Johns Hopkins University Press; and Transhumanist Dreams and Dystopian Nightmares: The Promise and Peril of Genetic Engineering, published in 2012 by the Johns Hopkins University Press.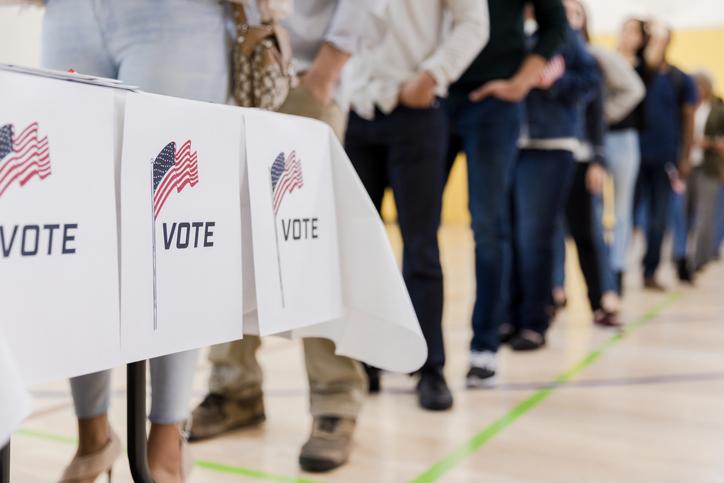 Panelists include Professor Jessie Hill, Sara Rosenbaum J.D., J.B. Silvers, Ph.D., Professor Joe White, Professor Sharona Hoffman and Professor Maxwell J. Mehlman