The Laundry Man: A Miami-based lawyer's tale of laundering money for the mafia and Colombian drug cartels
Thursday, April 22nd, 2021 7:00 PM - 8:00 PM
Sponsored by the Master of Arts in Financial Integrity program
Event is free to attend virtually
Webcast Archive Content
Video: The Laundry Man: A Miami-based lawyer's tale of laundering money for the mafia and Colombian drug cartels
Event Description
Kenneth Rijock tells of his experience as a money launderer for organized crime and Colombian drug cartels. Hear the inside story of Rijock's activity in cleaning the proceeds of crime and drug trafficking by subverting the anti-money laundering controls at financial institutions.
Speaker Biography
Kenneth Rijock is a financial crime consultant. He has more than 25 years experience in the field of money laundering, as a practicing "laundryman," financial compliance consultant, and trainer/lecturer to law and intelligence agencies including the FBI. He has testified three times before U.S. Congressional committees. Rijock is a veteran of the conflict in Vietnam and Cambodia, and holds the Combat Infantryman's Badge and Bronze Star Medal. He lives in Miami, Florida.
 
In Miami in the 1980s, Ken Rijock was the middle man between Colombians and the domestic cartels flooding America's streets with cocaine. Every Friday, carrying hundreds of thousands of dollars in a tattered suitcase, he would fly by private jet to a tax haven in the Caribbean. Rijock's operation was responsible for 'cleaning' over $200 million of dirty cash. And, all the time he was in love with a cop.
 
It finally came crashing down when a client testified against him. He agreed to go undercover for the DEA, and he now works with banks and governments to track the new generation of money launderers.
 
Ken Rijock tells his story in his book, The Laundry Man.
This event was organized by Cathy Lesser Mansfield, director of MAFI, Cleveland Cohort.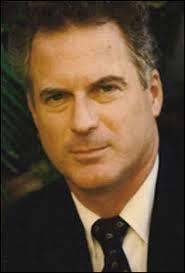 Kenneth Rijock, author of The Laundry Man.