Universal Immunization Against COVID: What Law and Society Can Do
Thursday, October 1st, 2020 12:00 PM - 1:00 PM
The Elena and Miles Zaremski Law Medicine Forum
1 hour of CLE credit
Webcast Archive Content
Video: Universal Immunization Against COVID: What Law and Society Can Do
Event Description
In this webinar, experts in medicine, health care law, and bioethics will discuss potential COVID vaccination policies. Dr. Lederman will begin by explaining what would make a COVID vaccine safe and highly effective and when one might be available, the nature and limits of herd immunity, and the health benefits from universal COVID vaccination. Professor Mehlman will discuss legal considerations in fostering widespread vaccination, including the scope of the government's authority to require vaccination, the steps that the private sector might take to foster widespread vaccination, and the extent to which the law is required to defer to individual choice. Dr. Youngner will conclude by examining the ethical principles involved in universal vaccination, and what we can learn from responses to analogous challenges in the past.
Speaker Biographies
Maxwell J. Mehlman is the Distinguished University Professor, Arthur E. Petersilge Professor of Law, and Director of the Law-Medicine Center at the Case Western Reserve University School of Law, and Professor of Biomedical Ethics, Case Western Reserve University School of Medicine.  He received his J.D. from Yale Law School in 1975, and holds bachelors degrees from Reed College and Oxford University, which he attended as a Rhodes Scholar.  Prior to joining CWRU, Professor Mehlman practiced law with Arnold & Porter in Washington, D.C.
Professor Mehlman has served as a Community Member, Care Delivery Board, Summa Health System (2015-2016); Member, Genetics and Society Working Group, National Human Genome Research Institute, NIH (2017-); Chair, President's Task Force on Conflict of Interest and Conflict of Commitment, Case Western Reserve University (2008-2009); Associate Editor for Law, Encyclopedia of Bioethics (3rd Ed., MacMillan); Chair, Amicus Committee, American College of Legal Medicine (2001-2009); Participant, Joint Working Session on Security and Confidentiality of Patient Medical Information, JCAHO/NCQA (1997); Chairman, Section of Law, Medicine and Health Care, American Association of Law Schools (1990 term); Special Counsel, Special Committee on Medical Malpractice, New York State Bar Association (1988-1994); Member, Legal Policy Review Panel, National Leadership Coalition on AIDS; Member, Advisory Panel on the Oregon Medicaid Demonstration Project, Office of Technology Assessment, U.S. Congress (1991-92); and Member, Committee to Design a Strategy for Quality Review and Assurance in Medicare, Institute of Medicine, National Academy of Sciences (1987-1990).
In addition to co-editing, with Tom Murray, the Encyclopedia of Ethical, Legal and Policy Issues in Biotechnology, co-authoring Access to the Genome: The Challenge to Equality and Genetics: Ethics, Law and Policy, the first casebook on genetics and law, now in its fifth edition, and writing Wondergenes: Genetic Enhancement and the Future of Society (Indiana University Press 2003), The Price of Perfection: Individualism and Society in the Era of Biomedical Enhancement (Johns Hopkins University Press 2009), and Transhumanist Dreams and Dystopian Nightmares: The Promise and Peril of Genetic Engineering (Johns Hopkins University Press 2012), he is the author of over eighty scholarly articles and book chapters.
Dr. Michael Lederman is Professor of Medicine at Case Western Reserve University School of Medicine and University Hospitals/Case Medical Center where he is also Professor of Pathology, Microbiology/Molecular Biology and Biomedical Ethics. He received his medical degree from the Mt. Sinai School of Medicine and trained in Internal Medicine at Case Western Reserve University, University Hospitals of Cleveland and the VA Medical Center where he served as chief resident in Medicine. He completed fellowship training in Infectious Diseases, received post-doctoral training in cellular immunology in the laboratory of Dr. Jerrold Ellner and joined the faculty at CWRU in 1980.  Dr. Lederman has been engaged in HIV/AIDS research since 1982. He established the Special Immunology Unit (HIV clinic) at CWRU in 1985 and the NIH funded AIDS Clinical Trials Unit at CWRU in 1987. His work focuses on the mechanisms whereby HIV infection induces immune dysfunction and on strategies to correct and prevent it.  He is author of more than 400 peer reviewed research publications. He is editor in chief of Pathogens and Immunity.
Stuart J. Youngner received a B.A. from Swarthmore College and an M.D. from Case Western Reserve University, where he is currently Professor of Bioethics and Psychiatry. He did an internship in Pediatrics and a residency in Psychiatry at University Hospitals of Cleveland, and subsequently received a fellowship from the National Endowment for the Humanities to study medical ethics at the Kennedy Institute of Ethics at Georgetown University. He was Chairman of the Department of Bioethics from 2001-2015.
Dr. Youngner serves on the editorial advisory boards of the Journal of Medicine and Philosophy, the Kennedy Institute of Ethics Journal, and the Journal of Law, Medicine, and Ethics. He has been elected a Fellow of the Hastings Center and the American Psychiatric Association, and has been certified by the American Board of Psychiatry and Neurology. He has served as a consultant to the United States Congress Office of Technology Assessment, the Robert Wood Johnson Foundation, the Institute of Medicine, and the Pontifical Academy of Sciences. Dr. Youngner has testified before the United States Congress. He served as President of the Society for Bioethics Consultation from 1994-1997. He is a founding member of the Board of Directors of the American Society for Bioethics and Humanities, and received the organization's Distinguished Service Award in 2000. He co-directed a national task force that examined the need for standards for ethics committees and clinical ethics consultation. He is the on the Medical Board of Trustees and ethics committee of the Musculoskeletal Foundation. He has served as President of the Association of Bioethics Program Directors. He was Chairman of the Department of Bioethics at CWRU for 15 years.
Dr. Youngner is a nationally- and internationally-recognized scholar in biomedical ethics and has published and spoken on topics, including: decisions to limit life-sustaining treatment; ethics committees; physician-assisted suicide; advance directives; definitions of death; clinical ethics; ethical issues in organ and tissue retrieval and transplantation. He has published 125 articles in peer-reviewed scholarly journals. He is the editor or co-editor of nine books, including The Definition of Death: Contemporary Controversies (Johns Hopkins University Press). His latest book, The Oxford Handbook on Death and Dying, was published by Oxford University Press in 2016.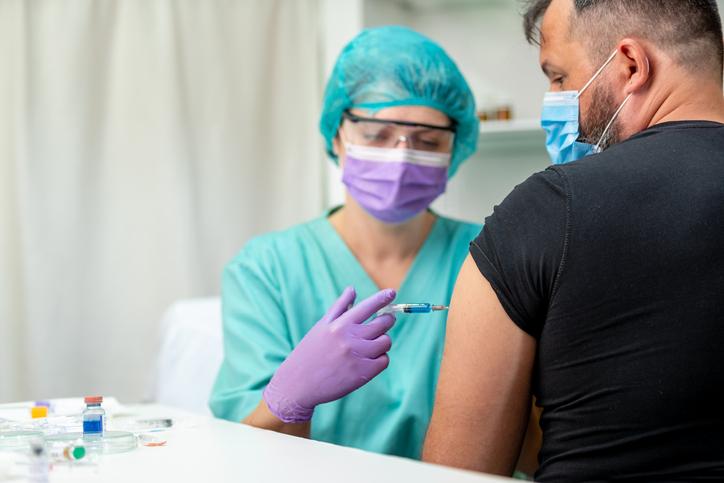 Maxwell J. Mehlman, Director of the Law-Medicine Center at the CWRU School of Law
Dr. Michael Lederman, Professor of Medicine at CWRU School of Medicine and University Hospitals/Case Medical Center
Stuart J. Youngner, Professor of Bioethics and Psychiatry