Pretextual Orientation: Testing Religious Sincerity After Masterpiece Cakeshop
Webcast Archive Content
Event Description
Professor Adamson's conversation will explore the Supreme Court's recent Masterpiece Cakeshop v. Colorado Civil Rights Commission decision. While it is questionable as to whether the Court should have accepted certiorari in the first instance, it is clear that the decision did not resolve the core issues of whether the creation of a wedding cake constitutes speech or expression nor the thorny issue of what is to be done when civil rights collide with assertions of religious freedom. Thus, it is important to explore what the decision augers for the LGBTQ community when actors might invoke religious beliefs as a pretext for discrimination which, under similar circumstances, an adjudicative body must not interrogate. Given the social, public and private harms caused by religious insincerity (.e.g., fraud and false public accommodation claims), it is important to explore whether the evidentiary bar of religious animus established in Masterpiece Cakeshop has real precedential effects, and whether the First Amendment's "no orthodoxy" principle and "no religious test" clause of Article VI are so embedded in the Court's jurisprudence that pre-textual invocations of religious beliefs which work injury upon the rights of LGBTQ citizens can never be impeached.
Speaker Information
Bryan Adamson joined Seattle University School of Law as its Director of Clinical Programs, during which he founded the Law School's first predatory lending clinic, community development and entrepreneurship clinic, and its mortgage mediation practicum. He currently teaches the Consumer Advocacy Clinic, Protest, Policing and the First Amendment, and Mass Media Law and Policy. In his role as a clinical professor, he has served nationally on the boards of the Society of American Law Teachers, the Clinical Legal Education Association, and in numerous roles in the Association of American Law Schools (AALS). Bryan is a former Chair of the AALS Section on Clinical Legal Education, its Clinicians of Color Committee, co-chair of its Taskforce on the Future of Clinical Legal Education, co-planner of several AALS Clinical programs or workshops, and is a frequent law school reaccreditation site visitor on behalf of the American Bar Association. He has presented to local and national communities on predatory lending, race and media, civil rights and procedure, and legal education. With other civil procedure and constitutional law scholars, Professor Adamson was also an Amicus Advisor on the Supreme Court's companion case to United States v. Windsor, Perry v. Hollingsworth, and on CLEA's Grutter v. Bollinger Amicus Brief. In 2016, for his national work as a Clinician, Professor Adamson was awarded the prestigious William Pincus Award for Excellence in Clinical Legal Education by the Association of American Law Schools.

Since 2004, he has published over 15 law review articles on topics such as standards of appellate review in the context of civil rights cases President Obama, Muslim rumors and rumor management and on race and media. "'Thugs,' 'Crooks,' and 'Rebellious Negroes:' Racist and Racialized Distortions in Media Coverage of Michael Brown and the Ferguson Demonstrations" was recently issued in the Harvard Journal on Racial & Ethnic Justice, and Reconsidering Pre-Indictment Media Publicity: Racialized Crime News, Grand Juries and Tamir Rice, appears in the Alabama Civil Rights & Civil Liberties Law Review. His article, The 'Blurred Lines' of Marvin Gaye's 'Here, My Dear': Music as a Tortious Act, Divorce Narrative and First Amendment Totem is forthcoming in the Cardozo Arts & Entertainment Law Journal. For his prolific writing, in 2016, Professor Adamson was awarded Seattle University's Provost's Award for Excellence in Research and Scholarship.

In addition to his teaching and writing, Professor Adamson's serves as a board member and Public Policy Chair of the Greater Seattle Business Association (an LGBT small business and civil-rights chamber of commerce), and as a member of the City's Our Best Advisory Committee and the King County Prosecutor's Office African American Council-both of which focus upon improving outcomes for and diminishing criminal system encounters of minority youth. Bryan has been active in his local community as a Board Member of the Washington State Minority and Justice Commission, and founding Board Member of the Northwest Consumer Law Center.

Before joining the Law School, Professor Adamson was a faculty member at Case Western Reserve University School of Law. In addition to his teaching at Case Law, Professor Adamson served as Assistant Dean for Student Services. Prior to full time teaching, Professor Adamson practiced as a litigation attorney for the Cleveland firm of Squire, Sanders & Dempsey (now Squire Patton and Boggs) and as an Assistant Prosecutor with Cuyahoga County (Cleveland, OH).
Continuing Legal Education Readings
Event Location
Moot Courtroom (A59)
11075 East Blvd.
Cleveland, Ohio 44106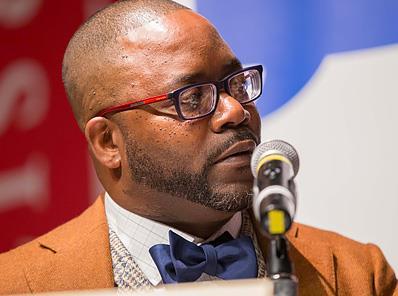 Bryan Adamson
Director of Clinical Programs, Seattle University School of Law
This lecture
Free and open to the public
Online registration available or register at the door